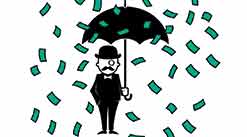 I came across a fancy, wooden monopoly board set complete with all of the pieces and parts in an antique store this past weekend and it got me thinking about Boardwalk for real estate investors.
Monopoly is a board game popularized during the Great Depression as a way to demonstrate that an economy which rewards wealth creation is best for all. Players compete to acquire wealth through real estate investing, the buying, renting, and trading of real estate using play money and moving around the board via the roll of dice.
When it comes to acquiring wealth, a key component is financial independence. You can never be truly financially independent so long as you are trading time for dollars. There is no leverage, no exponential growth that way. Working for someone other than yourself, you trade your labor for the dollars you earn in income. When you are financially independent, your passive income generated to fuel your financial portfolio becomes paramount. If you plan well and do well, over time, your resources and that financial portfolio will grow exponentially, something that cannot occur when you simply trade time for dollars. Of all the possible ways investors may choose to invest, real estate has been and remains among the very best of ways to create that long term financial security. It is a tool for both immediate cash flow and long term financial security.
Think leverage when you seek to acquire, in real life, Boardwalk or Park Place. To illustrate the wonder of leverage in real estate, compare an investment of $100,000.00 in stocks and then the same dollars in income producing real estate. That $100,000.00 in purchasing stocks will generate $100,000.00 in stocks, less the cost of purchasing them, and no more. In time, the value is speculative, it may go up, it may come down. The vagaries, the risks, the speculative and low returns are why many investors now consider real estate a superior vehicle of investment choice. Now consider real estate. That same $100,000.00 properly leveraged, can get you substantially more real estate value even if you put that down a 20% investment down payment, your skin in the game. Let us assume the value of each increases in value by 10% in a year's time. In the former case, you have a 10% return on your stock purchase, the latter, with the purchase of real estate at 20% down, that 10% value translates to a 50% return on the investment in that real estate.
Real estate investing provides several interrelated vehicles for your financial wealth. Positive cash flow is where the rent generated exceeds all of your expenses. Then there is equity growth through principal reduction. As the mortgage is paid down each month your equity grows and so does your net worth. In essence, the tenant is paving the way to substantial equity growth by paying off the landlord's debt. There is also rent appreciation over time. It is a beautiful thing.
Other vehicles are capital improvements that increase value as well as the value of real estate appreciation. When property values rise, the difference between what you owe and what the property value is can be substantial and add good to great value to your net worth. Smart asset management translates to dollars saved and financial resources you may use to reinvest. Likewise, there are the tax benefits to owning real estate.
For most investors, building wealth through real estate begins with one house at a time. By achieving financial independence and building wealth through real estate is indeed one of the very best ways to build your financial portfolio and acquire your Boardwalk and more.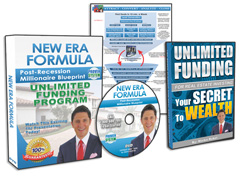 Request FREE Funding Kit and Discover How To Legally Bypass Banks And Gain Direct Access To "No-Credit-Required" Funding You Can Use To Achieve Your Financial Freedom... Start Now!