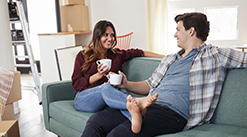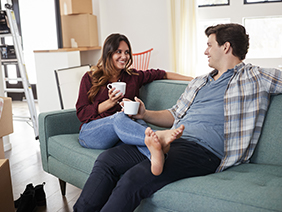 The millennial generation, persons born between 1981 and 1996, are entering the housing market in increasing numbers. According to the National Association of Realtors, millennials make up nearly a third of prospective home buyers; they are a segment of the housing market that must be tapped by real estate investors. This generation, talked about for years regarding entrance into the labor force, social and spending habits, are now between the ages of 22 and 37, eager to make their mark.
In marketing to this generation for renting and selling real estate, there are few key characteristics that you need to know.
They are more educated (and I am not talking degrees)
Millennials have access to more information at their fingertips than prior generations could have dreamed of. It is a safe bet that all of them will have a mobile device capable of researching a home they are interested in way before they consider engaging in conversation with the realtor or owner.
They are more cautious  
Many in this generation were on the sidelines during the "Great Recession" and may have witnessed their parents lose their home to foreclosure. Many of them are also saddled with significant debt from student loans. They are entering the market but are incredibly cautious and will not rush into making the largest investments of their young lives. Even though they make up a large percentage of first time home buyers, they are very willing to rent to avoid the risks of home ownership.
They prefer less hassle
The millennials are notorious for wanting to take the easiest route possible in life, some may disagree with this generalization, but in the housing market, it seems to be true. They are more likely to want a move in ready home, that needs little to no work, and they are willing to pay for it.
It is still very possible to get a member of this demographic to be interested in a home that needs some work. If marketed correctly and described in such a way that the potential of the property is realized, the house will be attractive to this group thanks in part to the popularity of the many home-improvement shows on cable TV. The millennials are enormous fans of the many programs on networks making it look exciting and fun to remodel the home of their dreams.
For the right investor, this provides an opportunity to "flip" a home purchased below market value that may need work. It can be as simple as re-selling the house by writing a captivating property description highlighting the properties potential.
Location, location, location
Even though most millennials are looking for homes in the suburbs, don't count them out of the urban markets. As is the case for all other generations, the enticement of more affordable and spacious homes in the suburban locales is ever present. Most millennials would prefer to live closer to the urban areas that afford more entertainment, exciting nightlife, and a closer proximity to work.
If marketed correctly, by highlighting the characteristics in a home sought after by the millennial generation, your property will appeal to this expanding segment of the real estate market.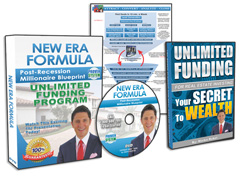 Request FREE Funding Kit and Discover How To Legally Bypass Banks And Gain Direct Access To "No-Credit-Required" Funding You Can Use To Achieve Your Financial Freedom... Start Now!