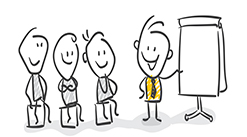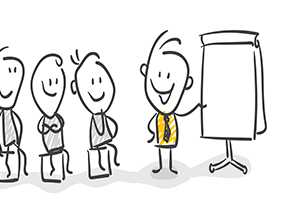 As a real estate investor, communication skills matter – especially when you're working toward getting motivated seller leads that you want to communicate with. Sure, you may have a realtor who can do some communicating for you, but you'll also want to deal directly with motivated sellers in your attempt to get more deals.
Why Do Presentation Skills Matter?
Let's say you find a motivated seller and their home fits the criteria you're looking for. You make an appointment to sit down and present just how you can help them get their house sold. This is where you have the chance to "wow" the seller with your presentation. This is where you get up close and personal with them, connecting with them at a heart level and giving them the "run down" on how your business can get them out of the tight spot they're in.
But it's not all about you doing the talking. It's also about you letting them speak and ask questions. Let them know they feel seen and heard because chances are those are two things quite important to them. They don't want to give a discounted deal to just any ole' Joe that shows up at their door. They want to feel as if you really care and that you're really helping them solve their housing issue.
How To "Wow" Them
Before you even show up at the house, work on learning the presentation resources in your binder that you get in our courses. Learn as much as you can about the business of purchasing foreclosures and 'Subject To' deals. You can't present well when you're stumbling over your words or have little idea as to how the process works. I'm not saying you have to have it all down perfect but familiarize yourself with the basic presentation and practice it regularly.
Show up dressed professionally and show up on time. Make eye contact and take some time to build rapport with the sellers. You can take a few minutes to give some information about you and your business, building credibility, but don't go on and on about you. Instead, get them talking about themselves and their housing situation. Build rapport, and then, you can go on to educate them and give an effective presentation as to how you can help solve their housing problem.
What About Testimonials?
Sure, share with the sellers some testimonials of others who you've helped out when they were facing similar circumstances. You don't have to spend a long time on this part, maybe five to ten seconds on each one. Testimonials can help sellers see that they're not unique in their situation and feel a bit more confident when they look at how you were able to help others out.
Don't Push Too Hard
Lastly, I want to add that when you're presenting to the sellers, don't push too hard. If they're growing restless or impatient, bring the conversation back to them and their pain point. Let them express what they need to express or ask questions. If you keep pressing them for an answer or signature, they'll be apt to shut down, so keep it light. Keep working subtly, like you're not attached to their decision. This allows them to feel as if they're in the driver's seat, which is important.
"Wowing" motivated sellers with your presentation skills can certainly help you get more deals and become more confident too. Keep learning and practicing, and you'll be "wowing" them before you know it!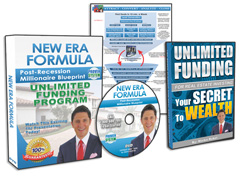 Request FREE Funding Kit and Discover How To Legally Bypass Banks And Gain Direct Access To "No-Credit-Required" Funding You Can Use To Achieve Your Financial Freedom... Start Now!