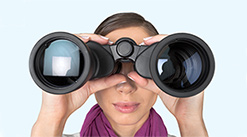 In my blog, books, educational materials and videos I often speak about the motivated seller. If you aren't sure how to spot one, then you'd better learn, for the sake of your real estate investing career!
Motivated sellers are typically those whose listings are priced below market value. Maybe the listings have expired, those in foreclosure, property owners who live out of state, or have gone through a life-changing event such as a divorce, job loss or bankruptcy.
This term refers to a very small percentage of sellers on the real estate market. If you can find them, then your real estate investing career will simply be much easier. You will have more power over negotiations and are very likely to be able to present these sellers with a positive solution to their problems.
Finding a motivated seller can be a challenge at first. You'll have to pull out all the stops when it comes to marketing your services as a real estate investor, as well as researching your local market to find the perfect opportunities.
Here are some signs to look for approaching motivated sellers and gauging their intent:
Price
The bottom line of any real estate investment, of course, is the price. Just how low is the seller willing to go?
This piece of data is crucial to the negotiation process, especially if you have your finger on the pulse of the market –  and you're capable of asking all the right questions. By doing your homework on home values in the area, you will have an easy time spotting properties that are priced to sell. You can then get in contact with the property owner and make your pitch.
Circumstance
Why is the owner looking to sell? The answer to this question is more information that can serve you well when it comes to spotting the most motivated sellers.
From browsing foreclosures, to cold-calling "for sale by owner" signs in your neighborhood; the manner in which you prefer to find your motivated sellers will likely give you a basic preliminary idea of what their life circumstances are. But you've got to dive deeper than that. Establish a friendly rapport from the beginning and ask questions based on the situation at hand to quickly get a feel for your seller's personality.
Attitude
By the time, you meet the seller in person, you should be looking to close the deal promptly by calming and eliminating all your seller's worries about the deal.
At this point of the process it's important to hold the seller's interest until the deal is finalized. Your stellar listening skills will definitely come in handy here! If the owner seems motivated to sell at first, but later seems more skeptical, rebuild your relationship to rekindle their excitement about the deal.
While it's great to be able to spot a motivated seller from a mile away, remember that the best strategy is to have them come to you first. How you choose to market yourself as someone who provides solutions to property owners in the area is entirely up to you.
Feeling extra outgoing? Take out a "bandit billboard," and watch the phone start ringing off the hook with new motivated sellers!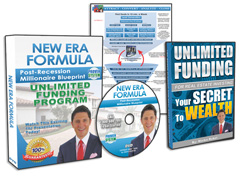 Request FREE Funding Kit and Discover How To Legally Bypass Banks And Gain Direct Access To "No-Credit-Required" Funding You Can Use To Achieve Your Financial Freedom... Start Now!