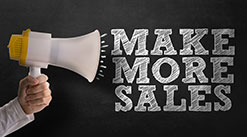 Understanding the Options Available to SELLERS in Foreclosure
It is crucial to you as a real estate investor to fully understand all the options and alternatives that are available to owners in foreclosure and the consequences of each – Following are a list of Alternatives and Consequences
Reinstatement – buyer secures default

Through own money
Short term borrowing.
Includes – missed payments, attorney's fees, and other fees charged by the lender

Sell the property

Sell prior to foreclosure sale
Can be difficult and risky
Deals can fall through
Prospective buyers may not qualify
May require short sale to create equity

Refinance

Owner refinances the property with a new loan to pay off the loan in default
If the owner is behind in payments, this may be difficult

Deed In Lieu

Owner deeds property to lender
Lender doesn't have to go through the foreclosure process

Bankruptcy

Owner files bankruptcy which will stop the foreclosure
Owner has to make up the back payments

IMPORTANT – Once the stay is lifted, the foreclosure process will continue where it stopped
Get it when it sells

Foreclosure proceeds
Receives anything above the opening bid after paid junior liens (usually not much)

Walk Away

Foreclosure – Lasts 10+ years
 Strategies – Here is how you can increase your income from 1 out of 5 deals to 4 out of 5!
Early moves set the stage for what happens later!
First Be Certain Great Deal is available
Review the numbers
Decide exit strategy
Call the owner
Ask permission to visit them with all people on title there
Tour property
Look for factual info – pictures of kids, anything to start relationship
Let them talk about predicament, and actively listen
Display empathy with their situation
Take Notes
Have Sellers restate facts
ASK what they would like to do – best outcome of our meeting
IF they realize that selling is the best option for them – tell them about my company – video testimonials
Plant seeds -How the back payments on their loan will be paid, and immediately improve their credit
When EVERYONE agrees on all the terms of the sale – tell how making payments on their loan, further increasing their credit score to minimize any future objections
Agree on moving date, closing date, etc.
Go over all the terms before taking out the purchase agreement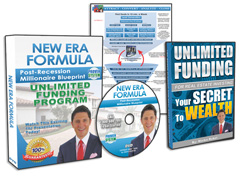 Request FREE Funding Kit and Discover How To Legally Bypass Banks And Gain Direct Access To "No-Credit-Required" Funding You Can Use To Achieve Your Financial Freedom... Start Now!