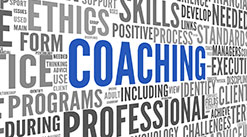 The benefits of coaching can be found within every business endeavor and in every walk of life.
Michael Jordan was cut by his high school basketball team before his coach interceded and personally mentored him in those early years. He later became one of the greatest basketball players ever. Tiger Woods was not only the youngest winner of the Masters but set the record for the lowest score. With all his skill and talent, he credits his success to the coaches who mentored him. The legendary golf great, Arnold Palmer, credits his comeback on the senior tour in recent years to having a coaching mentor. Successful actors such as John Travolta, Julia Roberts, and Jim Carey all credit their coaches. No one has ever won an Olympic medal without a coach.
Each and every one of these professionals – no different than you and I – know that achieving success without coaching can be a grinding, sometimes hopeless uphill climb. This rings true regardless of your skills, background or industry.
*Have you ever felt overwhelmed or stressed out with a seemingly impossible task?
*Have you ever felt lost and did not know where to start after attending a seminar?
*Have you ever experienced the fear of making a mistake that prevented you from building your business?
IF SO, YOU NEED TO CONSIDER BECOMING ONE OF MY STUDENTS!
Unlike most gurus who just want your money, I care about your success. After achieving my dreams and financial security, I am on a mission to give back and help others achieve the same. So far I helped numerous people get wealthy through Real Estate and I certainly have the expertise and experience to do the same for you.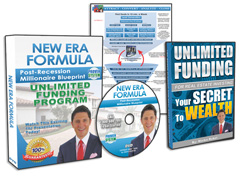 Request FREE Funding Kit and Discover How To Legally Bypass Banks And Gain Direct Access To "No-Credit-Required" Funding You Can Use To Achieve Your Financial Freedom... Start Now!