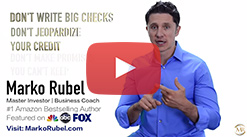 This is Real Estate Money Tips, Marko's weekly YouTube show where he answers Real Estate Investment Questions from students, subscribers, and fans.
This week's question is: How Do I Get Out of a Real Estate Deal?
It is very Important that you follow the Golden Rules of Real Estate Investing. Number One – Don't write big checks – You can always loose big checks and that's not how we finance houses. Number two – Don't jeopardize your credit – And most importantly, number three – Don't make promises you can't keep…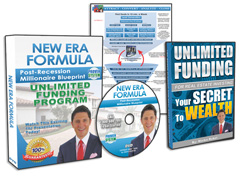 Request FREE Funding Kit and Discover How To Legally Bypass Banks And Gain Direct Access To "No-Credit-Required" Funding You Can Use To Achieve Your Financial Freedom... Start Now!