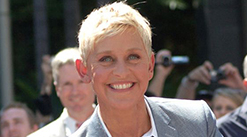 Ellen DeGeneres is at the top of her game right now. With her talkshow watched by millions every day and Finding Dory premiering at the box office this week, not many know of her secret passion… Real Estate! According to Curbed LA on Celebrity Real Estate " Ellen DeGeneres is the craziest real estate badass in Los Angeles."
A very recent article from Forbes Magazine sums it up better than I can, by noting "Thanks to the rising high end property market in Los Angeles, celebrities with cash and a discerning eye can make big profits house flipping…One of the advantages celebs have for flipping is brand recognition, they can get their name out."
Ellen DeGeneres just seems to do it more often and better than anyone else. Just last month, Ellen flipped her stunning Los Angeles mansion to Napster founder Sean Parker for a spectacular sum of 55 million dollars, netting slightly more than 15 million by doing so. Her back story on this particular high end piece of real estate and her other recent purchases and flips are truly amazing.
This mansion, now the property of Sean Parker, was already deemed one of the best Los Angeles properties when Ellen purchased it for just under 40 million dollars. She had let it be known that it was her dream purchase and this time she was not going to flip it like all the other properties she had been purchasing with regularity and almost always, quite profitably. Parker, knowing of Ellen's discerning eye and knowing her personally, told her he must have the property and would not take no for an answer. Ellen knew of his reputation for throwing around mega piles of money and getting whatever he wants. When he offered her 55 million with a closing in less than two weeks, she accepted.
Amazingly, Ellen has flipped over half dozen properties in the past few of years. She has purchased and flipped a 26 acre ranch, a Malibu waterfront home, and had just last year bought back a house, a two parcel compound, she had previously sold in 2007 and two top-of-the-line condos in the well regarded Beverly West Tower. All
There may be other very successful Los Angeles flippers out there, Actor Jeremy Renner and Actress Diane Keaton among them, but Ellen DeGeneres is my chosen MVP.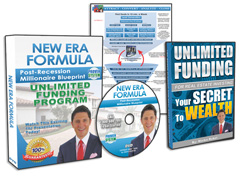 Request FREE Funding Kit and Discover How To Legally Bypass Banks And Gain Direct Access To "No-Credit-Required" Funding You Can Use To Achieve Your Financial Freedom... Start Now!