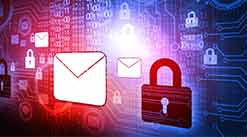 When email first made its debut (think "You've Got Mail" in 1998), checking email was actually an enjoyable experience. The interface was quite simple, and spam really hadn't made its way onto the scene just yet. Using email these days is a lot more complicated. There are many more features available to be used, and the interface can be a bit of a pain to navigate. Rather than guessing your way through the process, use these four email hacks that can save you boatloads of time, so you can get back to your REI business.
1. Never "Unsubscribe" from Spam
At this point, there isn't a single email inbox that isn't vulnerable to spam. In most cases, it's only a matter of time before that first piece of junk mail makes its way into an email inbox. Most email providers do a decent job of blocking this type of mail, but it still manages to slip through the cracks from time to time.
At the bottom of these mail messages is usually a small footer link that reads, "Unsubscribe Now." While this might seem like an easy fix, it is generally a detrimental move that causes even more spam. Rather than clicking these suspicious links, create filters in your inbox that automatically delete messages from these junk mail senders.
2. Utilize the Sub-Folder Feature
Sub-folders are a great way to organize your inbox without much effort. In business, this is an extremely important feature. File your emails away by labeling them once you've read them. When you need to locate a particular email, you can greatly narrow your search by browsing your sub-folders.
3. Use Keyboard Shortcuts
Keyboard shortcuts can make quick work of the time you spend in your email inbox. This is a quick list of common shortcuts that can be used within most email inboxes:
C – Compose
R – Reply
B – Reply All
Z – Undo
F – Forward
# – Delete
Tab+Enter – Send
/ – Search
L – Add Label
S – Star Conversation
4. Use the Cloud to Store Attachments
Lastly, rather than using the traditional attachment feature to send files to your recipients, try using the cloud instead. Services like Dropbox make it easy to upload files of any size for sharing with anyone. Not only does size not matter, but you can modify the file at any time. How's that for sharing files?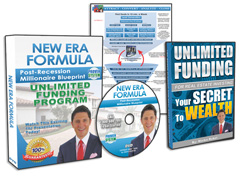 Request FREE Funding Kit and Discover How To Legally Bypass Banks And Gain Direct Access To "No-Credit-Required" Funding You Can Use To Achieve Your Financial Freedom... Start Now!