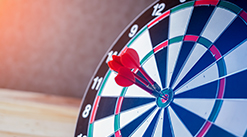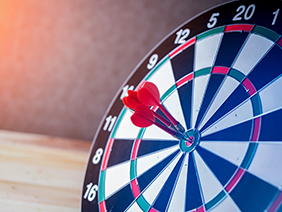 I agree with Zig Ziglar when he says, "You don't have to be great to start, but you do have to start to be great." I'm sure you can relate to what he's saying, as some people hesitate to get started working on achieving their goals, or perhaps get sidetracked along the way.
If you're reading this, chances are you're you have begun to walk the path towards your financial dreams and are taking some actions to help you get there. Even if you're taking baby steps, you're making an effort. But there is one ingredient that, if missing, can hold you back or make achieving your goals seen impossible. That ingredient is consistency.
Consistency Pays Off
See, if you want to achieve success in any area of your life, then you must make an effort to take strategic action consistently. If you're on the path to success as a real estate investor, there are three specific actions that consistent successful property investors do. Let's review them today:
Market To Motivated Sellers Regularly
Even if you're new the real estate investing, if you market to motivated sellers regularly or consistently, you'll get deals. Even if you haven't gotten through the courses completely or you haven't honed your negotiation skills – if you consistently target motivated sellers with your marketing plan, you'll have success.
This means having strategic marketing tasks each week and getting them done – even when you don't feel like it. This gets momentum going, and as you know, momentum is necessary to keep things moving. So, make a commitment to market, market some more, and market in a consistent way.
Combine Belief And Focus
If you believe you're going to get deals and stay focused, you'll experience good results. In business and life, expectations matter. This goes for when things don't seem to be going your way too. Even if you run into a challenging seller or you run into someone who thinks you're spinning your wheels, do not allow such people to get you off track. Don't let your mindset sink. Instead, be consistent with your positive beliefs and focus, and you will see results. It's just that simple.
Set And Go On Appointments
To enjoy the experience of being a successful real estate investor, set and go on appointments consistently. If you're not getting out there and sitting down with sellers at appointments, it can be challenging to cultivate your negotiation skills. Getting out there for appointments gives you the opportunity to develop your rapport and negotiation skills with the sellers. Don't underestimate the value of sitting down with sellers, even if they're not highly motivated. Getting out there consistently face-to-face with them will make you a better real estate investor.
Summing It Up
Consistency entails repeating smart actions regularly that keep the momentum going toward your short and long-term goals. Have you been consistent in these three areas? Where could you make improvements? If you commit to marketing to motivated sellers regularly, believe and focus on your goals, and set and go on appointments regularly, you'll surely be cultivating habits that will help you produce results like successful investors. When you're consistent and follow the success system I've set up in my courses, you'll be celebrating deal after deal before you know it.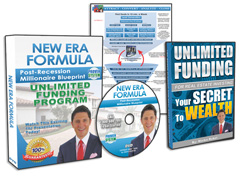 Request FREE Funding Kit and Discover How To Legally Bypass Banks And Gain Direct Access To "No-Credit-Required" Funding You Can Use To Achieve Your Financial Freedom... Start Now!