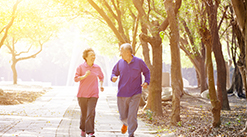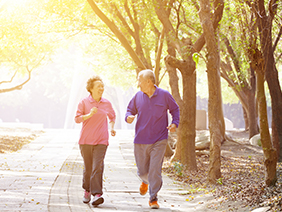 Do you classify yourself as a morning person, or do you dread hearing the alarm go off each morning and need a boost of caffeine and a few hours to fully wake up before you can start leading a productive day?
Even if you are the latter, and have never considered yourself to be a morning person, some routines can prepare you for a productive and fulfilling day.
According to a study called Emotion, conducted by the American Psychological Association, morning people are happier and more productive overall. These are a few habits that help productive 'morning people' start the day off right.
1.  Prepare the night before
Make lunches and have a plan for what you will eat for breakfast.
Make a to-do list of what you want to accomplish the next day.
Lay your clothes out for the morning.
Think about the things that block you from productivity in the morning and make a plan.
2.  Stick with a schedule
Having a morning schedule can boost productivity throughout the day. It starts with getting up when your alarm goes off. Hitting snooze can confuse your body, leaving you with a dragging and groggy feeling. Also, getting up at the same time each day, even on the weekends, can help the body regulate sleep cycles, resulting in more restful sleep and more energy throughout the day.
You should also set a specific time in the morning to do activities that can become time sucks like checking social media, personal emails or reading a book. Having a time allocated for this helps with productivity because you aren't spending time doing these things during the day.
3.  Exercise
According to the American Psychological Association, the most common ways people alleviate stress are listening to music, exercise/walking, praying and meditation/yoga.
Exercising increases alertness and boosts energy levels, and so doing your fitness routine at the start of the day can set you up for a more productive day. If you usually exercise later in the day, try moving your workout to the morning.
And don't worry, you don't have to go and spend hours at a gym session. Even a brisk walk or a few trips up and down the stairs can work wonders.
4.  Eat Breakfast
We are all familiar with the saying "breakfast is the most important meal of the day," and it is true. Not only is it good for our body, but eating breakfast can also help sharpen our mind and set us up for a productive day.
A balanced breakfast is crucial, and protein is essential for boosting energy. Protein-rich breakfast foods include eggs, Greek yogurt, a high protein cereal or oatmeal made with skim milk.
5.  Allocate a Quiet Time
You may be thinking, "I just woke up, why do I need quiet time?" Having some time to reflect on the day ahead and the intentions you have set for yourself can work wonders for your productivity. Whether it is meditation, yoga or even just time reflecting over your morning coffee, sparing a few minutes of quiet time can help you start out with a positive and refreshed outlook for the day.
If you feel like your stress levels are keeping you from being as productive as you would like throughout the day, I have some tips on how to deal with stress that may be helpful for you.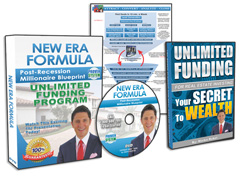 Request FREE Funding Kit and Discover How To Legally Bypass Banks And Gain Direct Access To "No-Credit-Required" Funding You Can Use To Achieve Your Financial Freedom... Start Now!