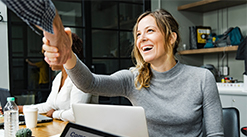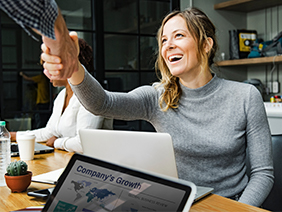 When your marketing pays off, and you are getting phone calls from sellers asking you about your business, they're most likely hoping you're going to be the company that can get them out of a jam. They'd love it if you could be the problem solver to their housing issue because the reality is that they probably don't want to have to keep shopping around. They want to find that person that can buy their house ASAP for a price they can agree upon.
Now, this is a right frame of mind for them to be in, and if you can set and manage clear expectations, you'll be able to keep them in this wonderful frame of mind.
Be Confident
When you get calls from people, and you're in this frame of mind – knowing that they're hoping you're the one who can help solve their problem – then you can go into the conversation from a confident standpoint. You'll be able to relax a bit and rather than go right into "salesman" mode; you can just begin building rapport with ease.
Approaching The Conversation
Let's discuss four basic areas of a sales conversation:
Affirm what their problem is and the solution they're seeking
Let them know how you can solve their problem
Bring them to understand the cost value of your solution to their problem
Manage their expectations
By now, you've probably learned quite a bit about the first three areas. However, managing expectations may be something you haven't heard much about but is important because the way you approach this can affect the sales process.
The following are some things you can do in each presentation with the sellers to help you set and maintain clear seller expectations:
1.  Explain the basics of your agenda before the meeting begins
Take time to explain the basics of what you're going to cover in the meeting. We have a set way of doing appointments, but it's also quite specific to what happens during the appointment. This way, you're able to deal with specific things that may occur during the meeting, basing your reactions or progression depending on what they say or their responses. This doesn't keep you in the "box" so-to-speak, allowing you to be free to work through resistance you may be sensing or clarifying if they seem confused.
2.  Check for their understanding
During the meeting, check in with the seller to be sure they're following and understanding. You want them to fully understand what's going on, how you're able to help them, and what they agree to should they decide to proceed with the sale.
3.  Follow up
After you meet with a seller, follow up with a letter that summarizes your meeting and offer them gratitude for allowing you to assist them.
Granted, you can modify your process as you find necessary, but typically students that learn what I teach regarding educating and presenting at meetings discover that it works quite well. When you use this in your meetings and maintain clear seller expectations, you'll more often than not find that both you and the sellers are on the same page, working together for a win-win situation for the both of you.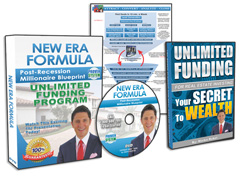 Request FREE Funding Kit and Discover How To Legally Bypass Banks And Gain Direct Access To "No-Credit-Required" Funding You Can Use To Achieve Your Financial Freedom... Start Now!