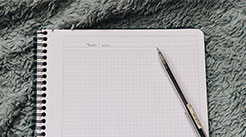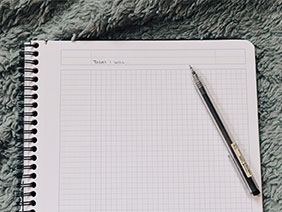 If you can improve your motivation and focus, you'll grow leaps and bounds no matter what career you're in.  Whether you're working in real estate investing part or full-time, advancing these skill sets will make a big difference in your life.
Just think of the way your life could be different if you had mega motivation and laser-focus!  If you study the greats when it comes to business, you'll quickly be able to see how they mastered things like motivation and focus.  They took the time to learn what motivated them.  They made the effort to laser-focus on their goals and go after them consistently.
Want to improve your motivation and focus? Here are some great tips to help:
Write Down Your Major Goals
I know you've probably heard this before, but chances are some of you reading this won't have your goals written down anywhere. You might have them in your head. You might even talk about them a lot, but you haven't taken the time to write them down. I urge you to sit down and do this as soon as you can.  Writing down goals increases both internal motivation and focus.  Once you write them down, be sure that you're looking at them regularly. Put them on the kitchen fridge, on your desk, or anywhere you'll see them regularly.
Feed Your Mind
Your mindset matters. Your thoughts influence your beliefs, and your beliefs influence your behaviors.  If you want to increase motivation and focus, plan ahead when it comes to investing in your mindset.  Your body needs nourishing food to be at its best, right?  In the same way, your mind needs nourishing information to be at its best.
What really feeds your mind? What do you hear or see or do that gets you pumped up? That gets you feeling as if you REALLY can do all that you want in life?  Find those things and make a way, so that you're investing time in those regularly. This could mean listening to a podcast that gets you excited every day, or listening to a particular type of music, or reading one chapter a day of a great book.  Do what works for you.
Unplug Sometimes
A great way to stay focused on your major goals is to unplug sometimes. What I mean by this is take short bits of time and just relax.  Let everything go and just breathe.  Turn off your phone and television. You could do this for 10 or 15 minutes several times a day and just allow yourself to be. Allow your brain to shut off for a moment, kind of like a reboot.  When you can unplug for a while, you'll be able to get back to whatever it is you're focusing on more intently with fresh eyes and rejuvenated spirit. Trust me, it'll make a difference.
Personally, and professionally, motivation and focus matter. Take these tips into consideration as you work on improving in these areas. Trust that as you continue to move forward building your dream life, focus and motivation are right there alongside helping you. You're doing it!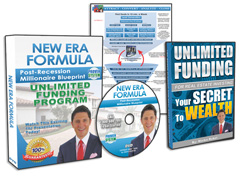 Request FREE Funding Kit and Discover How To Legally Bypass Banks And Gain Direct Access To "No-Credit-Required" Funding You Can Use To Achieve Your Financial Freedom... Start Now!