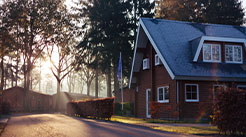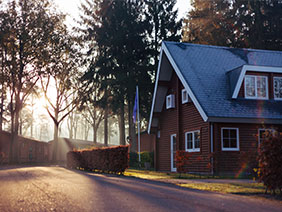 Purchasing homes using our Niche2Wealth strategy allows you to buy homes without using your own money.  And, with your exit strategy being a lease option, you're looking pretty good when it comes to making a good chunk of money within a very short time. This, as opposed to having to hold the property for many years, helps you get wealthy faster.
With this in mind, here are some essential tips for executing your lease options with tenants:
Be Up Front With Everything
As a real estate investor working in the foreclosure niche, your role is to help homeowners solve their housing problem.  As such, be upfront with them about your plan to lease the home with an option to buy.  Let them know the proposed terms of that lease, so they'll have a better idea of when their mortgage loan will be getting paid in full.  At the same time, be upfront with the tenants you're getting in there.
Screen Your Tenants Well
Screening is important, but even more so because you're going with a lease option. You really want the tenants to hold up their end of the bargain and purchase the home for the agreed upon price in the time frame defined.  When it comes to screening, always run a background check to see if they have any criminal records or evictions. This can help you weed out those who may not be your best tenants. Also, do a credit check to see how they're doing with their credit score. Sure, they may not have stellar credit, but you do want it to be decent enough for them to eventually secure a mortgage loan.
Connect Your Tenants With A Residential Mortgage Loan Officer (RMLO)
Become familiar with an RMLO that you can use to work with the tenants on doing what they need to do in order to work their way toward qualifying for a mortgage. Feel free to talk to your tenants about setting up a meeting with the RMLO and creating a road map toward bettering their credit score and securing a mortgage.
You Pay The Mortgage Each Month
Don't have the tenants make the mortgage payment each month. You do it yourself. You certainly don't want to run the risk of them not paying it and several months letter the owners getting a delinquency notice.
Do It All Legally And Ethically
It's up to you to learn your state's rules and laws concerning lease options, so be sure to do your homework. I cover this and much more in our Foreclosure Mastery Course, which if you haven't gotten yet, I encourage you to do so today. Always be on the up and up, acting with integrity working with the homeowners and the tenants.  Your reputation matters, so commit to always walking in integrity and kindness.
The more you work with lease options, the more you'll be comfortable working with them.  Like anything, you learn a lot as you go along, and I've spelled out most things in my courses and videos. Lease options are invaluable, so learn as much as you can and implement them into your investing strategy.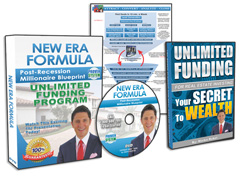 Request FREE Funding Kit and Discover How To Legally Bypass Banks And Gain Direct Access To "No-Credit-Required" Funding You Can Use To Achieve Your Financial Freedom... Start Now!