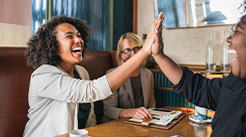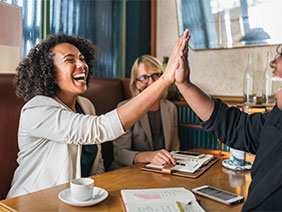 Whether you're a new or seasoned real estate investor, keeping abreast of the latest market values or home trends can be helpful for your business.  However, there's plenty of other areas you can learn about to progress to your next level of success.
Continuing education is essential to build upon your skills and committing to become an expert in your niche. Becoming more of an expert in your particular real estate investing niche is sure to go a long way. Wouldn't it be nice if people in your community knew you as the "REI guru?" Granted, you don't have to commit to a large amount of coursework, but there are some things you can commit to regularly.
Reading Material
A great start in reading is my book entitled, Invest in Real Estate Without Banks.  If you're seeking to purchase real estate without having to use your own cash reserves, this book is a must-read. In addition, there are many excellent books out there on the topic of real estate investment strategies.  Simply, take some time regularly to read or listen to audiobooks on the topics that will help you become a better investor.
Online Courses
There are some excellent online courses available for real estate investors where you can learn about everything from foreclosure investing to the best ways to close a deal. If you haven't checked out my online course, "Foreclosure Investing Mastery", feel free to do so. It's full of helpful information that will help you become an expert at purchasing foreclosures and creating the kind of lifestyle you desire.
Certifications
It's not necessary to go get certified as a real estate investor, but there are some relevant certificates offered in the field. CCIM is a helpful organization that offers real estate investor education and worth checking out. Also, some investors go on to get their real estate license, but that's not necessary to become the investor you desire to be.
Commit to Learning
As with any business, continued learning can be beneficial on multiple levels. If you're seeking to build credibility to your business and keep up to date on the real estate market, spend time regularly brushing up on the real estate investment field by reading, listening to podcasts, taking courses, or talking to those who are big successes in the field.
Want to begin now? Be sure to check out the Marko Rubel sample educational material on my website.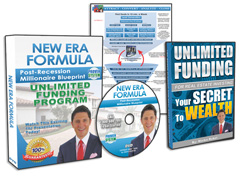 Request FREE Funding Kit and Discover How To Legally Bypass Banks And Gain Direct Access To "No-Credit-Required" Funding You Can Use To Achieve Your Financial Freedom... Start Now!