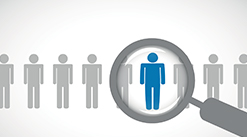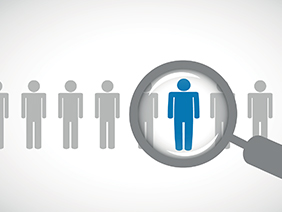 As a real estate investor, one of your primary goals is to find motivated sellers so you can acquire properties for less than fair market value. As you know, if you can't get a seller to come down lower than fair market value, then it might not be worth your time and effort.
Throughout my years as an investor, I've created a blueprint on how to find motivated sellers in very little time. If you're new to real estate investing, I want you to know that the process of finding motivated sellers gets easier over time.
What is a motivated seller?
A motivated seller is a seller who is simply motivated to sell their home quickly. Now, these sellers could list their home with a realtor, but chances are they're not because of several reasons. They could want to save that money that would typically go to the realtor, or they're just afraid that the house would sit on the market for a long time.
Why would a motivated seller want to sell their home to you? Because you're able to take their home off their hands quickly. You're able to close quickly. This is appealing to a motivated seller, especially if they're facing foreclosure due to life circumstances. You become the solution to their problem, and because you're willing to do this so quickly, many times they're willing to lower their asking price to between 10 and 30% lower than the fair market value
Here are some great tips for finding it motivated sellers in 4 weeks:
Week 1: Find Motivated Sellers
There are various lists available that will give you leads to motivated sellers. Your first week it's going to be your mission to acquire as many of those lists as you can.
The following are things you can do to get those lists:
Check foreclosures, out of state winters, and default lists
Get in touch with realtors for their expired listings
Check for sale by owner websites (FSBO)
Check Craigslist
Check 30, 60, 90 day late
Check For Rent ads listed online or in the newspaper and call them
Be on the lookout for vacant homes
Search for properties that have liens
Check to see if your attorney has lists
Research companies that work with lists
Week 2: Marketing
The next step is to get busy marketing, as people need to know who you are and what services you provide. As with any business, marketing strategy is crucial. If you want to grow as an investor, fine tune your marketing strategy. Now, in our courses, I cover marketing strategies and techniques in-depth, so if you haven't check those out yet, feel free to do so.
This week I want you to focus on:
Phone calls
Direct Mail
Your landing or squeeze page
Marketing is going to be an ongoing thing, so get familiar with these three aspects of marketing as best as you can, and branch out from there.
Week 3: Launch Your Direct Mailings
This week focus on getting your direct mailers out into the mail. As you probably know, marketing is a numbers game, so the more mailers you send out, the better the chances of you finding those motivated sellers.
Week 4: Follow Up
You'll get some phone calls from your marketing, and when you do, you'll start setting up appointments with them. Now, remember to spend some time building rapport with those that contact you. These people want to trust you and need to trust you in order to do business with you. So, take some time and have a conversation with them when they call you. Get to know them a little bit. I teach a specific presentation for the phone, and also for when you meet them face-to-face, so rest assured you'll come to learn the ins and outs of presentation. And, the more you engage with the sellers, the easier it gets and the more comfortable you become.
Motivated Sellers Are Out There
I always tell my students that there are motivated sellers out there. There are people today that are wondering what they should do with their property, and they need answers today. They're struggling, and you have a solution to their housing problem. As you continue to learn tips and techniques for finding motivated sellers and engaging with those sellers, your business will grow and grow. You'll not only be helping other people, but you're also helping yourself and your family.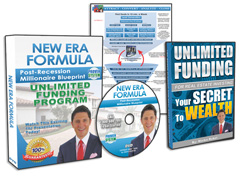 Request FREE Funding Kit and Discover How To Legally Bypass Banks And Gain Direct Access To "No-Credit-Required" Funding You Can Use To Achieve Your Financial Freedom... Start Now!