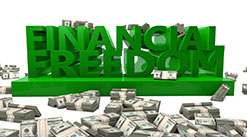 Current estimates are that around a third of employees are unsatisfied with their current salary. It's no mystery why: the cost of living is only increasing, and employees in every industry are living with the anxiety that, eventually, their income will no longer be enough to provide the lifestyle they desire.
Ask most investors why they started, and they'll likely tell you that they were sick of sitting behind a desk at their old job, or simply felt like they were never going to get anywhere financially by staying. Investing allows people to set their own terms for income and earn big profits from just a few sales.
Learning to invest in real estate as a career will help you learn to control and improve your financial future in many ways. It's more than a job – it's a way to change the trajectory of your life.
How to Spot Opportunity
What's hot now won't be hot forever – as more new investors enter the market seeking financial freedom, you'll need to be more creative in order to achieve it. You will quickly pick up on ways to attract more income. Luckily, real estate investing helps you build a skill set of forward-thinking ingenuity, market observation, and interpersonal communication.
The bottom line is that once you start to become good at real estate investing, you'll also be much better at spotting new opportunities in other areas of your life. What's not to love about a career that helps you learn and evolve?
How to Budget
Real estate is a long-term game, and the smart investor needs to think in terms of their next deal. By learning to make decisions with your budget in mind, you'll become a generally more efficient business person, earning yourself more income in the long run. Whether that translates to making a low- to no-cost flip, or simply saving money on groceries.
I've talked before on this blog about "extreme budgeting" and how micro-analyzing your monthly income and expenses can help you learn to make better decisions and have more income at your disposal. Apply this principle to your own finances and achieve financial freedom sooner.
How to Make Deals
Your human interactions play a gigantic part in your success as a real estate investor. The art of deal-making is useful not only in business, but in life. After all, we all want to get the most we can out of our experiences as consumers and family members.
In short, if you master the skills inherent to real estate investing, you'll never again be nervous to negotiate what you want out of other people in your life.
There's no doubt about it: the financial freedom that can come with real estate investing is unparalleled by any other career. However, only those who dedicate themselves to learning the game can truly hope to play in the big leagues. Remember: to live unchained from a desk or cubicle means that you must have your finger on the pulse of the market, and be willing to learn the ways of the masters.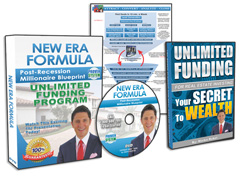 Request FREE Funding Kit and Discover How To Legally Bypass Banks And Gain Direct Access To "No-Credit-Required" Funding You Can Use To Achieve Your Financial Freedom... Start Now!