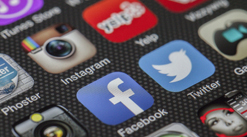 If you're a real estate investor, chances are you're on the go quite often with meetings, scouting, marketing, and more. Whether you're purchasing fix and flip homes, wholesaling, or using my Unlimited Funding Program, keep the following 5 investor apps handy to assist you as you go about your business.
Property Fixer is a great investment analysis app for the property flipper who invests in foreclosures, short sales, REO, and more. It's perfect when you're out and about scouting investment properties! The app lets you put in the home's address, photo, property size, expenses, and description. Once you put all the pertinent information in, the app will run the numbers and let you know your profit margin and ROI. It also allows you to change your holding information so you can see how changes will affect your profit margin.
With the Property Evaluator app, you'll be able to analyze a property in less than 5 minutes and email a PDF report to business partners and/or clients. This is a great app for those who are "buy and hold" investors, allowing you to have a 30-year performance projection within minutes after inputting the necessary information.
When you have an overload of papers that need signed, printed, or scanned, it can get pretty hectic. Ever had a client who didn't have a fast way to get papers signed and scanned back to you? Sign My Pad is an app that will decrease your paper trail, allowing you to open a PDF file, sign it, save it, and send it without having to have a printer around. This is a very economical way to sign documents using your iPad rather than getting lost in paperwork, working with printers with little to no ink, and so on.
If you're familiar with the Zillow website, the app works much the same way, but you'll have it at your fingertips as you're out and about in the community. See a potential property? Wonder how much it is? Pull up your Zillow app and you'll have helpful real estate data at your disposal. You can check prices, comps, rent prices, and more.
If you manage your own property investments, The Landlord App will help you out immensely. You'll love having all of your information at your fingertips as you're out and about. This management app keeps track of what tenants have or haven't paid, helps you post your ads to Craigslist, tracks miles and expenses, keeps track of monthly cash flow, and helps you keep track of your portfolio. It's a perfect time saving tool!
Growing your real estate investing business takes time, wisdom, effort, and confidence. In this age of tech savvy apps, you've got plenty at your fingertips to help you while you're on the go. Allow these apps to help you maximize your business potential as you're out and about in your community.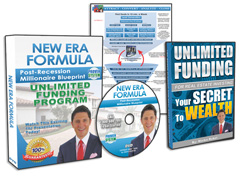 Request FREE Funding Kit and Discover How To Legally Bypass Banks And Gain Direct Access To "No-Credit-Required" Funding You Can Use To Achieve Your Financial Freedom... Start Now!