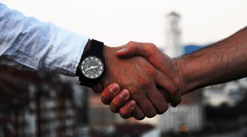 As a real estate investor, you want to learn how you can close a real estate deal as fast as possible, as delayed closings can mean unexpected problems or losing the deal completely. The reality is that the longer a home is in escrow, the more time there is for sellers to change their minds.
For example, let's say you've set your heart on a house, but as it sits in escrow, foreclosure gets filed. Suddenly, people find out about the foreclosure and start knocking on the seller's door offering more money, taking your bid off the table. Who would blame the party for accepting more money?
So, the faster you can close a real estate deal, the better. Now, it might not always go as planned, but there are some tips that can help you as you aim to close fast on your investments.
Schedule your closing early
If you've got deadlines, schedule the closing two to three weeks ahead of them. This way if things pop up and you have to extend the closing date, you'll have ample time. Also, try to schedule the closing at the beginning or mid-week, when people tend to have more free time.
Get the title ordered quickly
A title report and analysis will most likely be done by a real estate attorney. Be sure that that the title is ordered quickly, just in case there is a lien on the property. If there is, you'll have more time to get that lien cleared.
Be sure appraiser is familiar with the area
If you're the buyer and you're taking on a loan to acquire the home, you may be required to have the home appraised. Be sure to hire an experienced appraiser that is familiar with the area, as you don't want the appraised value to come in low. Inexperienced appraisers not familiar with the neighborhood may not be pulling accurate value comparisons with homes that are similar in the area.
Have faith in yourself
If you want to close a real estate deal faster, have confidence in yourself and believe that you will indeed be able to close that deal fast. Reassure the sellers should they have concerns. Sit down and have a conversation regarding issues that arise. You want to show your enthusiasm and confidence when doing any business transaction, so let your presence be strong in confidence and faith.
Work on your script
While you don't want to simply find a "closing script" online and memorize it, you do want to work on mastering your communication skills. There are tips and tricks to negotiate and help close a real estate deal, so get yourself familiar with such techniques.
In my courses, I go into great detail on how you can master your closing script and contend with issues that may arise. You'll learn what kinds of things will slow down real estate closings, and how you can contend with them. You'll also learn valuable tips that will help you close faster, like not using your own credit to purchase home or using incentives to close faster.
The more you engage in real estate investing, the more experienced you become when it comes to closing real estate deals fast. And that, my friends, will help you continue to build your investing business successfully.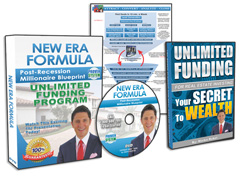 Request FREE Funding Kit and Discover How To Legally Bypass Banks And Gain Direct Access To "No-Credit-Required" Funding You Can Use To Achieve Your Financial Freedom... Start Now!