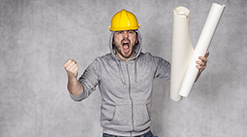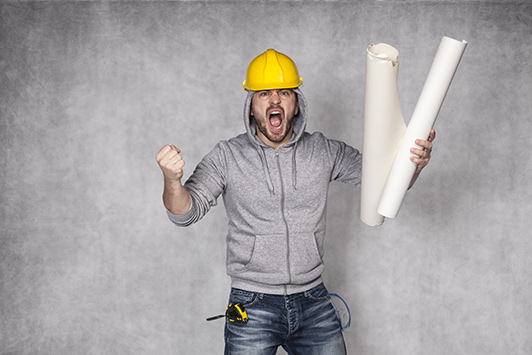 You have already hired a contractor because someone recommended him or you did your analysis and found him to be your best option. Few weeks later, you realize that the work being done is shoddy or he is bridging the contract you signed. It is advisable to ensure that you make the decision to replace him/her early enough to avoid frustrations. Before taking the first step towards his dismissal, once again read through your contract to understand your rights and the exit clause. The red flags below should guide you.
If The Up Front Money Requested Is Too Much
As much as contractor may need money to get the project started, asking for more that 15% serves as the first red flag. In some states, you will be allowed to pay at most 33% of the total cost to the contractor. A reliable contractor should have enough credit to pay for the remaining upfront costs.
A reliable contractor will not tie money to dates but rather construction milestones like foundation and excavation work, plumbing, framing, siding, roofing, electricity, and finish work. When the bid is too low, there are high changes of deliver poor quality.
Keeps Strange Hours
The hours a contractor spends on your project not only determine how quickly he/she can complete it but also reflects his/her professionalism and commitment. Any time you realize that your contractor is absent, it is advisable to ask him/her about it. This will help you avoid the frustrations of being fed up because to too much absenteeism or having to replace the contractor.
Portrays Bad Behavior While On the Job
If your contractor or his employees are using alcohol, drugs and practices other unreasonable prescription drug use, it is time to fire him/her. Many large contracting firms have a policy that has a zero tolerance to alcohol and drug use. Hiring a contractor through these firms can allow you to fire him or her without too much alteration on your contract.
Not Interested In Signing a Contract
It is only a contract document that can protect both you and the contractor. Replace any contractor that doesn't want to sign this contract. Also, if he/she does a recommendable job, he/she should have the necessary permits. A dubious contractor will try to persuade you on the insignificance of these permits.
Has Poor Communication Skills
Though you aren't a building expert, a good contractor should be able to relay this information effectively. If you realize that the communication is difficult to understand, vague, or delivered with ill temper, then this is not the right contractor for you. The contractor should tell you exactly what is going on in a timely and good natured manner.
He/She Is Bridging the Guidelines Set In the Contract
If a contractor uses substandard material ( quality or brand not stated in the contract), does a shoddy job or tries to cut on labor costs, then it is time for replacement.
Poorly Manages Subcontractors
Generally, a contractor should be a good manager. He/she should be able to hire qualified subcontractors. It is also his duty to resolve any dispute between you and his crew. He has to use employees that meet your expectations. Any contractor who is unable to manage his crew should be fired.
Steals From You
A contractor that over-orders supplies and takes away the excess ones the moment that part of the job is done has to be replaced. In some cases, you have to monitor the exact materials that have been delivered on your site.
Doesn't Follow OSHA Guidelines
The rules set by Occupational Safety and Health Administration (OSHA) have to be followed. Where a contractor or his employees break these rules, you must fire them.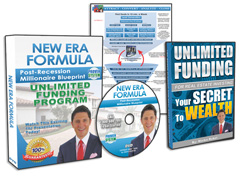 Request FREE Funding Kit and Discover How To Legally Bypass Banks And Gain Direct Access To "No-Credit-Required" Funding You Can Use To Achieve Your Financial Freedom... Start Now!