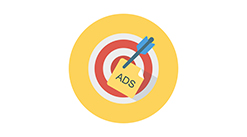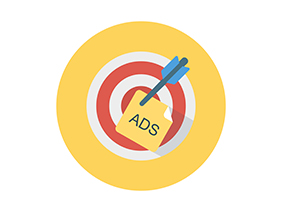 In dealing with targeting motivated sellers, one important thing to master is writing classified ads. Now, I'm not saying you have to come up with them all yourself, because I do share quite a bit about how to target motivated sellers in our courses. However, the more you can master the art of creating compelling headlines, the more leads you're sure to get.
It's all in the headline
It's probably no surprise to you that headlines are important, whether we're talking a classified ad, an article, or story. They're important because it's the first thing people see and those headlines have the power to hook them or not. Of course, you want to hook them right away with compelling, powerful headlines.
What does a good headline do?
A good headline will get the attention of those perusing the website, article, marketing piece, etc. It will grab their attention! It will be the headline that stands out from the rest, and this is what you want if you're writing your own classifieds.
A good headline will also let readers know what's going on right away- what you're about. They communicate directly, quickly, and pull them in. For example, "We pay cash for homes and close in 7 days" is a good headline that will get some attention. It will draw motivated sellers in because they want their homes to sell FAST and well, cash is king!
Tips for writing attention-grabbing headlines
If you can't write attention-grabbing headlines, it won't much matter what you put below the headline. So, here are some tips to consider as you write your headlines:
Take time to sit and brainstorm various headlines. Make a list because you can have plenty of headlines to use throughout your marketing strategies.
Take note of other headlines. As you go about your days, be on the lookout for headlines that grab your attention. As you read newspapers, classifieds, articles, etc., take note of the kinds of headlines that get you curious. If they're grabbing your attention, they're worth analyzing to see why – and applying the same principles to writing your own.
Don't reinvent the wheel. There are plenty of amazing headlines already in use by other real estate investors, so don't feel you have to reinvent the wheel. Now, I'm not saying go and steal or plagiarize other ads. But you can certainly draw from what's already out there, such as power words like "Amazing," "Fast," "Free," "Secrets," and so on.
Writing the ad
Writing your ad underneath your compelling headline should be easy enough. You simply explain a bit about your company and most importantly, how you can help motivated sellers get out from under their mortgage quickly. Keep it short and straightforward, leaving them information on how to contact you. If you're not much of a writer or you just prefer not to write your own classified ads, you can always hire a writer to do this for a nominal cost.
The more you work in this business, the more familiar you'll get with marketing ads. You can compile a set of various classified ads that you can use and see what ones get you better results. Chances are you'll find a couple that you prefer to use more consistently that work well for you. I'm confident that you can become a master of writing classified ads that target motivated sellers, beginning with a compelling headline first.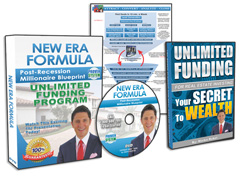 Request FREE Funding Kit and Discover How To Legally Bypass Banks And Gain Direct Access To "No-Credit-Required" Funding You Can Use To Achieve Your Financial Freedom... Start Now!