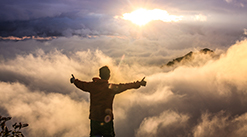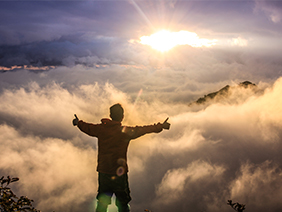 Staying stagnant in life can cause you to start to feel dull or bored. It's human nature to want to progress personally and often professionally. We hear people all the time talking about how they want to get ahead in life, but not everyone is willing to do what it takes to keep the momentum going.
Assuming you want to continue progressing, here are 5 keys to reduce stagnation and get ahead in your life on all levels.
1.  Excavate some layers
You may be struggling with feeling consistently happy. You may feel sad, anxious, and just blasé with life. Then maybe it's time to start excavating through some layers of negative emotions that you've been avoiding.
Have you ever dealt with your old childhood wounds? Are you still swimming in a pool of anger over your divorce? Are you overwhelmed with negativity? If you are, it's time to do some major inner work. It's time to stop stuffing your emotions. I'm no therapist, but I know that there are plenty of resources out there to help you dig deep and contend with your "stuff."
Begin reading some insightful personal and spiritual growth books, find a support group, start writing in a journal, try new things, etc. Excavating takes work, but it's well worth it! Once you get to the core of yourself- that part of you that is amazing- all that "junk" just dwindles away.
2.  Fall in love with yourself
 Sure, it's great to be loved by others, but to rely solely on other's approval to feel good about yourself can keep you stagnant. It sets you up for frustration.
If you're not happy with yourself, make some changes. Get to the root of your unhappiness and then take steps to affirm and adore you – your core being. Forget the past. Wipe the slate clean.
3.  Make major changes
I like the saying, "Nothing changes if nothing changes." So often people say they want to change, yet year after year their lives look the same. They're still sad, broke, angry, irresponsible, stuck in a job they dislike, fearful, and so on. There's also a saying that says, "When the pain gets great enough, you just might do something different." That something being making major changes. Like stepping out of a job you dislike and stepping into your dream career. Like working on turning an unhealthy relationship into a healthy one. Like stepping out despite fear and doing things you've always wanted to do. Put aside limited thinking.
If you want to see change, make significant changes! Now, get your notebook out and write down what kinds of changes you are going to make and commit to them.
4.  Stop with the limited mindset
Don't let a negative mindset hold you back. Stop allowing negative thoughts to control your life. Stop believing old stories and start entertaining a new script. Start telling a new story, where you're happy and prosperous. What you put your focus on, you get more of the same. Or, as many say, "like attracts like." If you're focusing on negative things, you'll attract more negative things. If you're focused on positive things, you'll attract positive things. Now, this isn't always easy – especially when you're struggling with something major. But the reality is that you are potential in the making – unlimited potential. I dare you to believe that!
5.  Have some fun
It's easy to become overly serious and forget how to laugh and have fun. But if you want to get ahead in life, shoot for balance. There's a time for serious, and there's a time to let loose and have some good clean fun. What kinds of things make you truly laugh? When's the last time you laughed so hard your belly hurt?
When you allow yourself to open up and have some fun, you experience a new kind of freedom that will trickle down into other areas of your life. So, go have some fun!
Whatever getting ahead in life means to you, go for it. Take these tips into consideration and shoot for a life that feels meaningful and brings you a sense of passion and satisfaction, personally and professionally.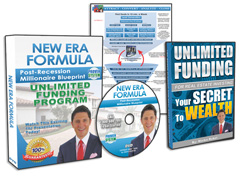 Request FREE Funding Kit and Discover How To Legally Bypass Banks And Gain Direct Access To "No-Credit-Required" Funding You Can Use To Achieve Your Financial Freedom... Start Now!