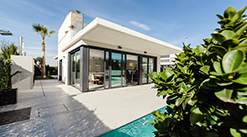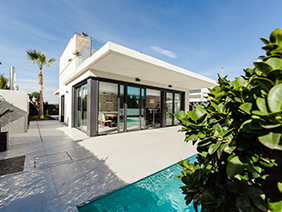 Surely, you've heard people talk about how real estate investing can be a lucrative career. You may have even thought numerous times that you should get involved in investing to secure your financial freedom. There is certainly truth to the talk, as many people since time immemorial have been investing in real estate, earning excellent returns. You may even have several friends who go on and on about how much they love investing in real estate.
Do you want to know some of the top reasons real estate investing is the best job? Why investors opt to ditch their 9 to 5 job for a career as a real estate investor? Here are 4 reasons that should prompt you to take steps toward your very own real estate investing career.
You're in charge of your financial future
One reason real estate investing is a fantastic job is because you get to determine your destiny. As the owner of your investing company, you get to set your hours, work as much or as little as you desire, vacation when you want, and so on. You don't have a cap on your salary either like you would if you were sitting in an office making a certain amount of money per year.
Wondering how to boost your retirement income in a hurry? Real estate investing is the way to do just that.
You bypass the work grind
When you step into a career as a real estate investor, you get to stop the 9 to 5 work grind. You get to nix the long, grueling traffic commute. You get to set your own hours and often work from the very comfort of your own home.
You work for yourself
Ever wish you didn't have a boss? When you're a real estate investor, you are your own boss, and that will feel great! As your own boss, you get to direct your business in the way you want, take vacations when you want, and focus your energy in places that you feel matter. No more feeling as if you're wasting time doing things that don't bring you joy – or excellent money!
Early retirement
I'm sure you wouldn't have a problem with retiring early. When you can build your retirement account through investing, you're able to retire faster. You're able to strategize your cash flow via various investment avenues, setting you up nicely to retire early. And, if you're using my Niche2Wealth method, you're not even using your own money to get those sizeable returns on your investments.
Now, if you're not quite ready to make the leap into full-time real estate investing, you can step into it part-time. Many investors have done this, getting their feet wet slowly, and more times than not they ended up doing so well they leaped into full-time investing. Whether you're young or older, real estate investing is an excellent job with many perks and payoffs.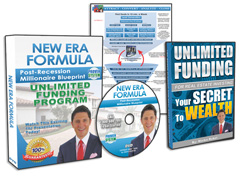 Request FREE Funding Kit and Discover How To Legally Bypass Banks And Gain Direct Access To "No-Credit-Required" Funding You Can Use To Achieve Your Financial Freedom... Start Now!