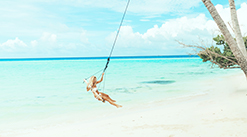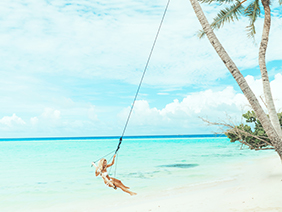 You may dream of getting to spend more time with the kids, go on more vacations or even just play golf in the afternoons. With a traditional job, you may not get the opportunity to do any of these things until retirement. Real estate investing is one way to start living those dreams now. You may wonder how it can be possible to live your dream life now.
Steady Cash Flow
When you invest in real estate, you receive a steady flow of cash. You can count on a regular income, which means you can make plans. Plans that might include going on vacation or getting tickets to see your favorite baseball or football team. Instead of trying to stretch every penny, you have enough discretionary income to do the things you want to do.
Just imagine all the things you would like to do if money weren't an issue. Investing in real estate can give you more money than what you will get with a "regular job."
More Time
If money isn't a problem for you to achieve the life you want to live, time could be the issue. You might be working long hours, attending countless meetings, and missing out on time with the people you care about. Even though the paycheck is good, sometimes you wonder if it's all worth it.
As a real estate investor, you can spend a minimal time each day on your investments. This leaves you plenty of time to enjoy life. You can also work from anywhere so you can take a vacation and check in on your investments from the beach, a cabin in the mountains or a condo in the city.
This isn't to say you don't have to do any work. You do need to make investments and manage them to ensure your money is still working for you. However, you spend less time than if you were in a traditional job or even doing the fix-and-flip version of real estate investing.
Learn the Business
Investing in real estate carries some risk if you don't know what you're doing. Try it on your own, and you might find you aren't living the life you want. However, if you learn the business from those who have been successful, you can avoid making rookie mistakes.
You'll learn how to invest and where and what pitfalls to avoid. By teaming up with professionals that want to help you succeed, you can avoid the learning curve that other investors make when they try to do it on their own.
If you want to start living your dream life now instead of waiting for "someday," find out how you can get into real estate investing.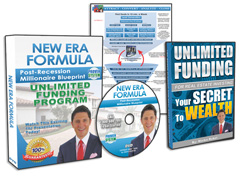 Request FREE Funding Kit and Discover How To Legally Bypass Banks And Gain Direct Access To "No-Credit-Required" Funding You Can Use To Achieve Your Financial Freedom... Start Now!