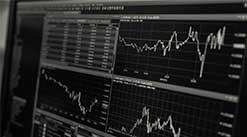 The fraternal sister to the shiny button syndrome is paralysis analysis. Analysis paralysis or paralysis by analysis is the state of over thinking or over analyzing a situation so that a decision or action is never taken, in effect paralyzing the outcome. The situation may be over complicated with too much information or options to analyze, so no choice is made or an optimal or perfect solution is sought when none is ever found and no decision is made when a better solution is endlessly pursued with no resolution in sight. The sheer quantity of data collection and analysis is so overwhelming, no action is taken.
It occurs when an individual becomes so lost or so enamored in the process of gathering and examining various data points that he or she cannot make a decision. It is the very action of over thinking or over collecting that torpedoes any efforts for productivity and the ability to move forward. It is a matter of too many choices leading to no choices made. No action is taken due to indecision, anxiety, and paralysis. Like the shiny button syndrome, it too is a titanic deterrent to real estate success.
The key then is to recognize that over thinking is a productivity killer and what you can and need to do about it to overcome analysis paralysis. At some point, at some time, analysis paralysis happens to all of us. Facing the crushing and paralyzing grip where you absolutely freeze and no decision is forthcoming. A person experiencing analysis paralysis gets so hung up in the very process of gathering, analyzing, and evaluating data, no action is taken. It is the act of never acting, never settling for an available solution, but always seeking another, a further, or a better solution that is never found.
Identify your objectives with an emphasis on your top objectives. Know your main objective and your end game and exit strategies. Determine the goals for making each decision. That identification will guide you and help you to arrive at the best decision to make under the circumstances.
Differentiate between the big and small decisions, break larger decisions into their lesser component parts and take smaller steps to move forward, prioritize, and give decisions the attention they deserve predicated upon their importance. Never sweat the small stuff, stay on point, and focus. In doing that, set a conscious limit on information gathering and the sheer breadth of data to collect to make an informed decision. At the same time, hold yourself accountable, seek the sage advice of others, and listen to your gut.
Forget perfection. Demanding, seeking perfection is unrealistic and counterproductive. The earth, planets, and the moon never align perfectly. Good enough is often good enough. Make it so.
Seeking the best timely decision is setting and keeping to a deadline, a self-imposed drop dead date. Determine the last possible time frame for a decision to be made and stick to it. Stick to your commitment to act and then act.
The key is to recognize analysis paralysis and stop it in its tracks. Make great decisions by sticking to your objectives, prioritizing, differentiating decisions by importance, breaking larger decisions into smaller ones, and striving to place a healthy amount of accountability and pressure on yourself and your team to make timely decisions. Of course, never fail to act.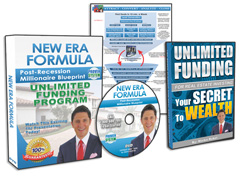 Request FREE Funding Kit and Discover How To Legally Bypass Banks And Gain Direct Access To "No-Credit-Required" Funding You Can Use To Achieve Your Financial Freedom... Start Now!