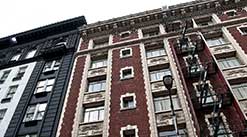 Buying up properties to offer as rentals is one of the oldest real estate investing strategies. In today's economy, where an extremely high percentage of people rent their home, it certainly seems like a good time to become a landlord.
There are certainly advantages and disadvantages to this type of real estate investing. Some investors may find it too time intensive, or see higher costs due to their local environment. Others may see great success and a long term, financially independent career in managing their rentals.
Is owning and managing rental properties the right path for your real estate career? Consider the pros and cons prior to jumping in.
---
Positives
Slow, Steady Income
Once your tenant signs a lease, they're locked into providing you, the landlord, with a regular source of income. In the up-and-down world of real estate investing, this can certainly be an attractive strategy. You can easily use a rental property to guarantee and diversify your income stream as you pursue more risky investments on the side, as long as you have a contingency plan for filling the vacancy should your tenant leave.
Value Appreciation
Not every rental property is a goldmine, but yours can be if you play your cards right. Renting out a property allows investors to hold their investment and "wait and see" how the market will change in their favor. Plus, there are many things an owner can do to improve a property's position in the market. Think about it: by the time you've had a few tenants in your space, it will have been freshly repainted and maintained many times over. By putting some TLC into your rental property, and holding until the market is prime, you can eventually hope to make a fantastic sale.
Negatives
High Turnover Costs
Unfortunately, many new landlords tend to underestimate the costs of preparing a property for a new tenant. As a landlord, you will regularly have to budget enough cash for renovations, painting, and lost rent money due to downtime while waiting for tenants to move in. These costs will only continue to multiply if you have trouble keeping tenants in the property for a full term, or environmental issues like flooding, mold, or pests that require extra maintenance funds.
Serious Time Commitment
First-time landlords who plan on earning side income from their rental property, without putting in the necessary time, are in for a rude awakening. Owners of rentals are often pulled in many different directions, from the initial tenant search, interviewing, showing the property, checking in from time to time, and ensuring completion of all the necessary routine maintenance. It's up to each investor to decide for themselves if this time commitment is worth the return they'll be earning from their renters.
---
As a real estate entrepreneur and investor, it's important to make choices that reflect your strengths as well as your financial goals. Just like any investment strategy, you can earn high returns with rentals if you are informed, well-networked and willing to put in the necessary time and hard work.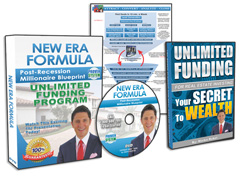 Request FREE Funding Kit and Discover How To Legally Bypass Banks And Gain Direct Access To "No-Credit-Required" Funding You Can Use To Achieve Your Financial Freedom... Start Now!