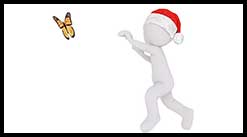 I have written before about real estate investors who find themselves overwhelmed by the range and scale of all the real estate investing courses and product options out there, focusing on the twin obstacles of the shiny button syndrome and analysis paralysis. This time, rather than a brief blog comparison of the two, I have written separate articles on each. Both are variations of the same theme and playbook and all too often result in acts of self-sabotage, keeping investors from taking meaningful action in their quest for real estate success. These two torment seasoned investors as well as newbies. This article is all about chasing shiny objects followed by another article on the fraternal sister to that syndrome, that being paralysis by analysis.
All too often, investors are taken, mesmerized even, with the latest shiny button that comes their way, one that offers a unique variation within a familiar real estate niche save the course or program from some creator guru that will bring you riches galore and so much more. The one thing you don't have in your investor toolbox that will bring the cash flow directly your way, the next big flavor of the day you must have and have been missing all along. It is that newest twist, that uniquely styled niche variation, that is so compelling, so enticing, so alluring, that you must have it, at least until the next new shiny button comes along. The investor buys into it, to the momentary exclusion of the last shiny button he or she had invested in. The problem is that all these shiny buttons are a large deterrent to real estate success. The investor is collecting shiny buttons but not taking action.
Investors are an enterprising, very creative bunch with a spirit and verve that fuels their drive and imagination and render them susceptible to shiny buttons. This action of chasing the latest fad of the moment, perhaps spreading himself or herself too thin in the process or never staying with one chosen strategy long enough to have measurable success will surely derail an otherwise successful business.
Successful investors consciously take steps to avoid shiny objects syndrome. Step one is to recognize that it is so easy to become so enamored by a new shiny object that he or she may forget the simple premise that business goals set must be met. Those shiny buttons are only relevant and of value if they further those business goals rather than deviate from them. To be a master of all is to be a master of none. The successful investor drills down to target a narrow niche, focuses on finishing what needs to be finished and on what needs to be done, then does it. The investor puts the necessary time, effort, and resources into it, never spreading himself or herself too thin. That investor takes action to building a credible and lasting brand by becoming a known and valued expert within that targeted niche.
It is a matter of focus, sustained energy, and a disciplined commitment for an investor to avoid shiny object syndrome. Failure to do this every time likely leads to under performance and serial disappointment.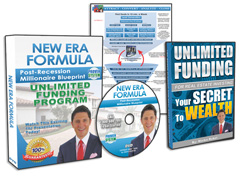 Request FREE Funding Kit and Discover How To Legally Bypass Banks And Gain Direct Access To "No-Credit-Required" Funding You Can Use To Achieve Your Financial Freedom... Start Now!