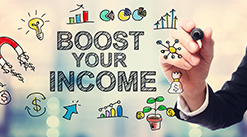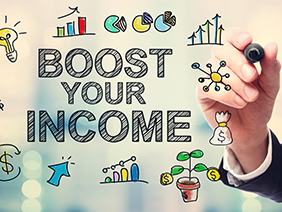 We all know income is something we desire, as it affords us the ability to live a certain type of lifestyle. But what's the difference between active and passive income?  And, why should you care? What should you aim for? Active? Passive? Both?
What is active income?
First, let's define both types of income. Active income is the income that you work for. It's the money that you earn whether you're punching a clock or working for yourself. When you stop working, the money stops too. This includes wages, salaries, tips, and commissions. This goes for real estate investors who fix-and-flip homes too. While they're fixing, they're working, and once they stop fixing and flipping, their income stops.
What is passive income?
Passive income is income that comes in even when you're not working or punching the clock.  It's the money that shows up in your account while you're sleeping or traveling or spending time with your loved ones. It's the money that comes in like clockwork regardless of what kind of day you're having or how productive you're feeling. It's cash flowing into your life without you continually having to make the effort to get it.
That's the kind of income you want to put more of your focus on. Sure, active income is great, and you can certainly focus your energy there, but don't forget about passive income.  In fact, begin to think more about passive income, because this type has the potential to set you free financially faster than active income.
Do you want financial freedom?
We all have the potential of designing a lifestyle that we desire. What kind of lifestyle do you want? One where you're financially free?  Able to come and go as you please, without having to punch a clock continually? Sure you do, and passive income is one way to get you there.
Passive income and 'Subject To' deals
When you purchase deals using my Niche2Wealth strategy, you're buying homes 'Subject To' the existing loan and then selling them via a lease option to eager tenants.  If it's passive income you're after, this model certainly gives you that for as long as the tenants are in the home paying rent. Then, once they purchase the home, your passive income stops for that property, but you're also getting a large sum of money at closing (if you priced it well) to put into your savings or toward another investment. So, you keep repeating this process over and over, which means you're continually getting a passive income and large checks at closing.
Essentially, you're getting passive income while the tenants are leasing the property, and lump sums when they make the purchase.  That's a great financial situation to find yourself in. And, you don't use your cash reserves or a loan to secure the deal, which is the beauty of buying 'Subject To.' Of course, you always have the option of securing passive income deals via other purchasing avenues, but to build financial freedom faster, I've seen many people do so using my Niche2Wealth model.
How are you doing when it comes to passive income?  Could you spend more energy focused on this way of gaining wealth?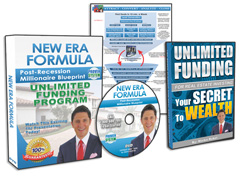 Request FREE Funding Kit and Discover How To Legally Bypass Banks And Gain Direct Access To "No-Credit-Required" Funding You Can Use To Achieve Your Financial Freedom... Start Now!