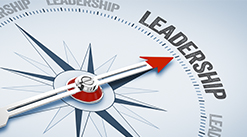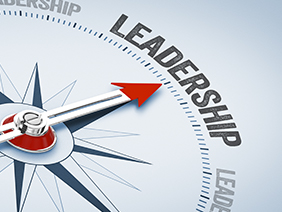 Positive leadership is the foundation for success all the way from the family unit to the whole country. The old phrase, "A team is only as good as the leader" rings true in many circles, and quality leadership is an essential key to valuable accomplishments.
How are your leadership skills? What does your team or sphere of influence look like? Are you experiencing the best success that you can or have you settled? Leadership skills are much like muscles. You can have flabby, weak skills or you can maintain regular exercise and build strong, vibrant skills that get you to a new level when it comes to progress and success.
To make your leadership come alive and shine, you'll need to covet qualities like assertiveness, compassion, wisdom, flexibility, and creativity. Well-respected, successful leaders don't just appear on the scene by accident. No, they have been building their leadership skills behind the scene for some time and enter the scene because of their dedication and commitment to personal and professional growth.
Do you want your leadership skills to excel? If so, heed the following tips:
Educate yourself on leadership principles. Great leaders are not born as such. Actually, many excellent leaders were once just regular people doing the best they could with what they knew. If you want your leadership skills to improve, you must educate yourself on leadership principles. Become an expert when it comes to the attributes of a great leader and the principles of great leadership.
Have a leadership mentor. Bet and believe there is always someone who knows more than you and leads better than you. Do some research and find a leader who has leadership skills that are ablaze with fire and ask him or her to mentor you. Make regular visits with your mentor and learn from them, let them challenge and motivate you, and commit to being the best leader that you can be.
Walk with integrity. Integrity means that you are who you say you are in public and behind closed doors. It is walking with honesty and high morals as your standards. You have morals and values and you live them out honorably with every person you come in contact with. Walking in integrity will undoubtedly help your leadership skills increase.
Develop a strategy. Most success follows a well-planned strategy, so if you want your leadership to come alive and shine, develop a plan for growth and execution. If you need help, reach out for a seasoned leadership superstar for their expertise.
Recognize others. Great leaders know how to take the time to recognize and appreciate others. Do you take time regularly to do this? Do you notice who is shining brightly on your team or underneath you? When you acknowledge those who are moving forward and achieving success, you're more apt to get even better results and grow yourself.
Maintain positivity. Even on the tough days, maintain positivity and allow optimism to be your friend. Believe it or not, positivity attracts positivity, so instead of hanging your head when you don't get the result you expect, hold your head high, learn from the experience, and believe for better. Leaders who excel aren't excelling because everything is going their way. They are excelling because they've decided to do so even when obstacles come their way.
Be the kind of leader that makes a wonderfully positive impact in your sphere of influence. Take these tips to heart and watch your leadership come alive and shine beyond what you can even imagine!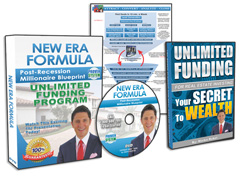 Request FREE Funding Kit and Discover How To Legally Bypass Banks And Gain Direct Access To "No-Credit-Required" Funding You Can Use To Achieve Your Financial Freedom... Start Now!