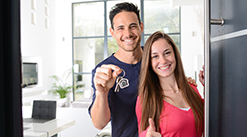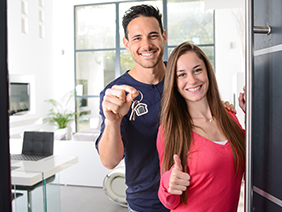 Rental properties can be a great source of income but can also bring a large amount of frustration if the wrong person occupies your home. Bad tenants can cost thousands of dollars in avoidable expenses to landlords. It may require a little effort, but you need to take time and some necessary steps in finding a quality tenant.
Know how to advertise your property
Listing your property is the first step in finding a tenant, but it should be done with caution. Many scammers are looking for an opportunity to take advantage of an unsuspecting landlord.
Many will warn that posting on the free sites only invites the wrong person, and it is true that there are a lot of scams resulting from transactions on the sites, but they remain a great resource. There are several sites available for posting rentals at a nominal fee, which may weed out some of the bad actors, and they are the preferred option if your budget permits.
When posting your ad, write a compelling property description that will attract the tenant you want to occupy your home. The property description should be around 250 words and should list the important features of your home. Be sure to list features that attract your target audience. If your home and neighborhood are suited for a family, list the schools, local recreations, parks, grocery stores, etc. If you are seeking professionals mention local attractions, transportation available, etc. Also, clearly state your rent amount and that you will have a rental application fee.
Use a rental application and background check
A rental application that records the details of the prospective tenant is necessary. Not only will it provide you with information to perform a simple background check, but in charging you will eliminate a lot of the troubled applicants from the start.
If a person is unwilling to pay the application fee, it is a good sign that they may become a problem later. In conducting a background check, which can be done for as little as $10 per adult, you will get insight into the applicant's history, which is an excellent window into the future.
Conduct an interview
You can tell a lot about a person through a simple conversation. The application process and when showing the home is a great time to engage in small talk with a prospective tenant, allowing you to find out informally their occupation, hobbies, lifestyle, etc. A person who avoids an interview or face to face meeting is defiantly a red flag that needs to be addressed before proceeding.
Initiate a lease agreement
A well-written and comprehensive lease agreement will line out of the conditions for the tenant(s) living in the house. It will identify the rules set forth by you, the persons occupying the residence, security deposit, when rent is due, and circumstances that might warrant eviction.
Get a security deposit and wait for the check to clear
Be sure to obtain a security deposit for at least one month's rent. Don't be in a rush and allow ample time for the check to clear before handing over the keys. If the tenant's check won't clear or they avoid a timely payment for the deposit, beware that they may have trouble paying monthly rent in the future.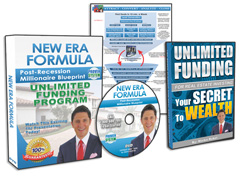 Request FREE Funding Kit and Discover How To Legally Bypass Banks And Gain Direct Access To "No-Credit-Required" Funding You Can Use To Achieve Your Financial Freedom... Start Now!