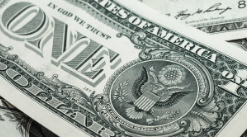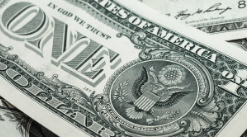 Real Estate Investing can make you very wealthy, but what are your habits with money? Having bad money habits can have a negative affect on your success and any wealth you do accumulate.
When you commit to embracing positive money habits, you'll watch your financial situation become healthier.  After all, a habit can lead you to a place you don't want to be, or a place you DO want to be.  I'm assuming you want healthier money habits so you can live a more financially free life.
Good for you. This is a great goal and feasible when you learn better money habits.
Here's 5 steps you can take to get you going in a healthier and happier money direction.
Keep track of your spending
If you've ever wondered where your money went, you're not alone. Many people find themselves kicking themselves at the end of the month or year when they've neglected to sock money into their savings account and have little left in their checking account.  This is why I advise people to track their spending. Start keeping track of money spent on small and large items, because when you do this, you're able to see your money spending habits.  You're also able to make some necessary changes toward healthier money habits.
Keep to a budget
If you don't have a written down budget, make one.  You can do it on a piece of paper or make one online – just do it.  Healthy money habits require you live within your means and pay your bills on time. Having a budget that is reasonable will help you stick within your means, which should allow you to sock more money into savings.
Look for lower interest rates
For whatever loans you may have, see if you can find a lower interest rate. This is especially helpful for any credit card debts you may have. A simple call asking for a lower interest rate may be all you need to do.  If you run into a wall there, check other cards that offer low or no interest balance transfers.  Just be sure to check to see what percentage fee they charge to actually do the transfer to see if it's worth it.
Pay off debt
If you're only making the minimum payment on your debts, consider increasing your payment and paying off what you can.  The sooner you pay your debt off, the sooner you're able to save money on interest fees.
Increase your income
Some people settle into jobs where they make about the same amount of money each year and they become comfortable where they are.  There is nothing wrong with being comfortable with the money you make or having the desire for more income.  I mean, what if you focused on your real estate investing business? What would happen if you saw even a small amount of success, what would that do to your income?
As with any area of life, good habits can be quite rewarding.  Keep these easy tips in mind as you continue to work toward a more abundant financial life.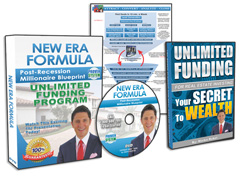 Request FREE Funding Kit and Discover How To Legally Bypass Banks And Gain Direct Access To "No-Credit-Required" Funding You Can Use To Achieve Your Financial Freedom... Start Now!