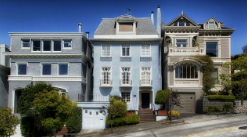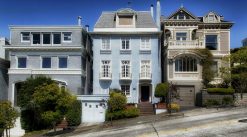 It's natural to want to help people, especially those who are in great distress.  Whether it's in your career or spare time, you want to do your best when it comes to helping people solve problems. There's an inherent satisfaction that comes when you know you're making the load easier for another person.
I love this quote by Shannon Alder: "One of the most important things you can do on this earth is to let people know they are not alone."
This is precisely what we do in our businesses; we let others know that they're not alone in their struggle and we've got a solution to their housing problem.
Take it off their hands
Every day, there are homeowners out there who want or need to sell their home quickly, but they're not sure how to do that.  They're thinking about listing it with a realtor, but they don't want to pay realtor costs or take the risk that it could sit on the market for months and months.  They're thinking about letting it go into foreclosure, but they don't necessarily want that to ruin their credit for years to come.
Many are between a rock and a hard place, and you've got an investment business that can help them solve their problem fast.
How big of a problem are you solving?
You're in the business of buying houses from motivated sellers at a discounted rate.  That's your objective.  But how big of a problem are you solving?  Are you merely marketing yourself as just another investor or are you letting the whole world know that you've got the best solution for their house selling problem?
See, motivated sellers are motivated for various reasons.  Some of them want to avoid foreclosure, because they can't stand the thought of tarnishing their credit.  Others need to be out from under their home quickly because they're relocating to another state and can't wait months and months for their home to sell. Or their home has been damaged or sitting vacant for a long time. Still others may be going through divorce and need to make a quick exit.
Supercharged motivation level
The point is that they're motivated, and you can come onto the scene and supercharge their motivation level with your services.
You can be the hero of the day to let them know that they're not alone in their dilemma, and you're thrilled to be able to offer them a way out – and fast!  In fact, the speediness of your services is one of the biggest pros of your investment business.
Boldly claim that you're looking to help sellers in distress by buying their home for cash quickly. Many sellers will gladly welcome your services, as you help alleviate their housing problem. Learn my strategies and apply them consistently, and you'll continue to see your business grow and prosper.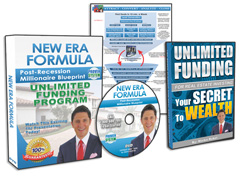 Request FREE Funding Kit and Discover How To Legally Bypass Banks And Gain Direct Access To "No-Credit-Required" Funding You Can Use To Achieve Your Financial Freedom... Start Now!