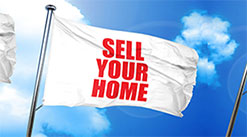 If a house is on the market for a very long time, it only sends across negative messages to potential buyers. Buyers come to believe that either the house is riddled with problems or it is priced too high or the seller is not very accommodating and flexible on his terms. Selling a home quickly is also important if you are stuck in a situation where you need to liquidate the investment as soon as possible.
With the right marketing strategies, you can make sure your home not only sells fast but at a price you command for it. Here are 5 great strategies to market your property.
Make your home FIT for sale
Many real estate mentors advise that minor repairs around the house should not be ignored if you are considering putting your home up for sale. Peeling paint, a foundation crack, an unkempt lawn or termite damage might leave your house languishing longer in the market. The best way to give your home a fresh look is to touch it up with some paint. Other things you should probably take care of include repairing leaky roofs, fixing squeaky staircases and damaged floor boards, waterproofing wet basements and walls and replacing faulty switches. On the outside, trim the lawn and plant a few flowering plants.
Concentrate on your property listing
When you do place a "For Sale" ad for your property, it is important to consider what you should and should not include in it. It should be brief, relevant and informative. Since most people start their search online, it is a great idea to support your listing with a few essential photos. Post photographs of both, the interior and exterior. The photos should be bright; blurred images make a bad impression. The photographs must be shot up-close and from different angles.
Price it right
If you have fixed your home and priced it right, you should expect a good number of offers within a few days of placing the advertisement. Every buyer comes to the market with his budget worked out. While he might be willing to stretch it further, there is always a limit to how much. If you are in a big hurry to sell the home, it might not be easy to earn a big profit. However, if you have some time to spare, you can exploit the tool of negotiation. Price the property to the market trends and based on the asking price of other similar properties.
Home Staging and Open Houses
People like the idea of inspecting homes before they can go ahead and sign the deed. Hence, home staging and open houses are a good way to attract customers to buy your home. Home staging is the process of decorating and dolling up your house to make it visually appealing to buyers. It could include repainting, arranging the furniture, improving on lighting and getting rid of clutter to make it appear more spacious.
To make it most successful, make your house look and smell good. You can inform people on house staging schedules and open houses by placing advertisements online, in print media and paste bills around the neighborhood. It is best to host such house showing events over the weekends.
Let a real estate mentor handle it for you
If after all this you are still clueless on how to go about marketing your house so that it sells quickly, it is best to seek the help of a real estate coach or mentor. He should be a knowledgeable and experienced professional. They know what works and doesn't right from creating virtual tours, using direct mail, sending out e-flyers or using print advertising. They can also help you value your property at a fair price.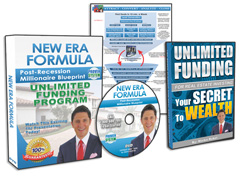 Request FREE Funding Kit and Discover How To Legally Bypass Banks And Gain Direct Access To "No-Credit-Required" Funding You Can Use To Achieve Your Financial Freedom... Start Now!