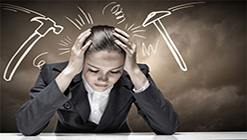 Real estate investing is hot right now, which means every day there is a new investor venturing into the market. The sky's the limit in real estate, but only if you know the right steps to take and what mistakes to avoid. There are a few mistakes in particular that are commonly made by inexperienced investors and these could cost you a lot of money. Whether you're an experienced investor or new, avoid making these mistakes:
Not Strategically Choosing an Investment Type
While you want to go where the money is, it's important that you invest in ways that match your own skills. If you don't know anything about design or renovating, avoid flipping homes. If you don't have time to closely manage properties and aren't organized with paperwork, renting out properties is probably not a good option for you. And if you don't like the markets, skip investing in REITs. You should choose an investment type that aligns with your strengths and what you are good at and enjoy doing. In the end, this will lead to greater success.
Not Understanding Real Estate Value
One of the worst mistakes an investor can make is not understanding how to determine the real value of a home, beyond what the property is listed for. You should know how to analyze neighborhood trends and other market elements. If you assume a house is listed fairly and pay full price, you'll have a hard time making any profits.
Not Giving Yourself Enough Time
Investing in real estate takes time. While many take it on as a second job, you do have to commit more than a couple hours a week to it. Make sure you can spend several hours a week to your real estate.
Not Working with a Good Contractor
Not all contractors are equal in skill. Be strategic in choosing a contractor to work with. Consider their prices, experience, knowledge, references, and schedule availability. Working with a bad contractor can cost you.
Real estate investing isn't for everyone. It takes time, dedication, and skill. However, the more you work at it and the more experience you get under your belt, the better you'll get and the more money you can make. Share this article with your friends so they avoid making these critical mistakes!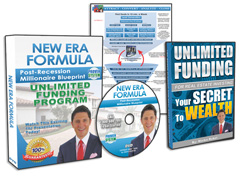 Request FREE Funding Kit and Discover How To Legally Bypass Banks And Gain Direct Access To "No-Credit-Required" Funding You Can Use To Achieve Your Financial Freedom... Start Now!