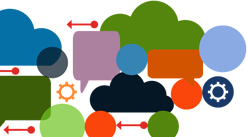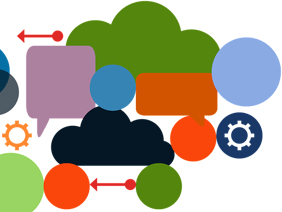 During my investing career, I've tested various online advertising strategies for my business. I understand that good marketing is essential to getting leads for your real estate business and ultimately, closing deals. Over the years, I've learned quite a bit about marketing strategies and I've seen people waste a lot of time and money on ineffective strategies.
Here are 3 of the biggest mistakes I've seen investors make when marketing online:
1.  Boring content
So many people just give out the bare minimum details when listing a property online. They say something like, "4 bed, 2 bath home on half acre". That's not going to get much attention, and readers are likely just to move on. It'll help you tremendously to spruce up your online descriptions to get the attention of prospective buyers. If you can't write interesting and eye-catching content, hire someone else to do it, as it'll be worth the money in the long run.
2.  Posting at the wrong times
You may think that posting your ad early in the morning on one of the free online sites like Craigslist is the best time to post but think again. What you may not realize is that sites like that have it so that new posts automatically show up at the top of the feed. So essentially, if you're up at 5 AM posting your property, by the time many people get up and look at that site (say 9 AM), your post may not be remotely close to the top of the listing page.
Therefore, consider posting your ads at times you think most people are online reading through the ads. This could be around lunchtime, dinner time, or perhaps early evening, but can vary from area to area, so be sure to test it out for yourself.
3.  Weak Call-to-Action
Another mistake I see is a weak Call-to-Action ("CTA"). Simply writing "Call Jim at 888-8888" is not exactly inspiring and it doesn't encourage potential clients to call you very well. However, with a strong CTA, people will be more inclined to act.
Here are a couple of examples:
"First home buyer? We've got you covered. Simply call our 24-hour recorded message to learn more about how we can help you!"
"Go to www.(yoursite) for a guided tour and more information."
"Call now to see how we can provide you with your dream home with no money down."
Granted, these are but a few examples of CTAs, but yours will vary depending on whether you're the one looking to buy a home or sell. Take some time to research CTAs and re-write them in ways that suit your investing business.
Online marketing is important and there are things you can do to maximize your potential there. Do your best to avoid these 3 mistakes!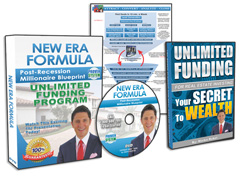 Request FREE Funding Kit and Discover How To Legally Bypass Banks And Gain Direct Access To "No-Credit-Required" Funding You Can Use To Achieve Your Financial Freedom... Start Now!