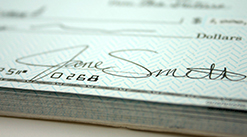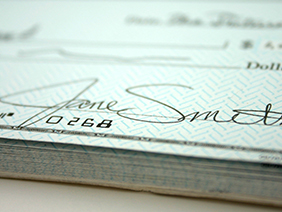 Statistics report that around 95 percent of the population will never be able to fully retire because they won't have enough money saved to do so. This means that MANY people in their 70's and 80's will still be hitting the grind at least part-time. I didn't even mention those in their 90's because I cannot even imagine that age range having to work.
It's sad that the elderly are not able to retire and enjoy some well-deserved leisure time.
This is one reason I teach my students to modify their mindset right away. I tell them that their goal is to receive BIG checks and retire early. We're not going after pennies here; instead, we're going after those big checks that we can either reinvest or sock away for early retirement. We're doing the work now so that we can enjoy some well-deserved leisure at an earlier age.
Your abundance depends on you
Some people won't move forward with real estate investing because of the economy, but I assure you that people are getting wealthy no matter what the economy looks like. And, your abundance does not rely on the economy. Your abundance starts with your mindset. It starts with you beginning to entertain the idea that, "Yeah, I can make huge amounts of money. I can make a significant shift in my finances, and I can entertain the thoughts of retiring early."
You don't need to use your money
Some people will not move forward with real estate investing because they don't have extra money. I understand their concern, but I'm here to say that you don't need to use your money to be a real estate investor. In fact, when I started investing, I didn't have a lot of extra money, but rather than stay stuck in "just get by" mode, I learned various creative ways to make money investing without risking any of my money.
This is precisely what I teach today. I show that you can profit in today's economy purchasing nice homes and making big money off them. I teach the mechanics of real estate better than many realtors. I teach you how to locate high-profit deals, strategies to sell homes quickly, how to automate marketing –all without having to risk your own money.
How about four deals a year?
Some people start off their investing career so passionate, but before long they give up. They don't see the results they want and grow frustrated and weary.
Why do you think they don't see the results they want?
Because they've been following the wrong set of directions. They've listened to those who aren't as educated as they think they are. Now, when you don't have the right directions, you're not going to end up at the destination you desire, right?
I want every person out there to receive big checks and retire early. I want you to enjoy the same kind of success I'm enjoying, and this is why I've poured so much into my courses, teaching the principles and strategies that have worked for me consistently.
What if you could secure four deals a year at say, $25K per deal? That's $100K you've made for only a little bit of work. Within just a few weeks, students who enroll in our Foreclosure Investing Mastery course study the material, get their marketing strategy setup and act upon the leads that come in.
See, it might take them some time to get through the modules, but if you can pocket $30K in a matter of a few months, wouldn't you say the time invested is worth it? And, you can take that knowledge and experience and repeat the process over and over again, cashing big checks AND retiring early.
You are the creator of your life and your mindset matters. Right now, start entertaining the thought that you CAN make big money – so much so that you can retire early. You can learn to master foreclosure investing and enjoy abundance on all levels of your life. Remove the limits in your life, and become a person of action and faith, because you deserve a life of success and abundance.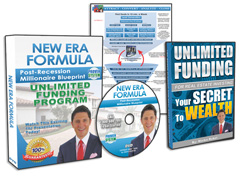 Request FREE Funding Kit and Discover How To Legally Bypass Banks And Gain Direct Access To "No-Credit-Required" Funding You Can Use To Achieve Your Financial Freedom... Start Now!