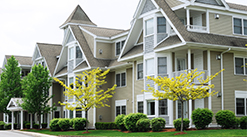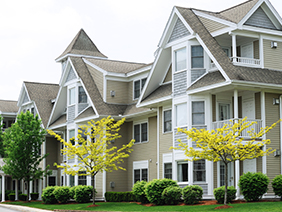 You may wonder if a condominium would make a good investment. On one hand, condos are generally priced lower than single-family homes, but on the other, there is a lot of extra due diligence that needs to be done. In general, a condominium is not the best decision if you want a quick transaction, and in my opinion are generally not good investments. As with any venture, it is essential to do your homework and have an in-depth understanding of the differences between investing in a condominium as opposed to a single-family property.
These are just a few of the things to consider:
Lending restrictions – It is more difficult to get funding for a condominium when compared to a single-family property. If you are not buying with cash, be prepared for lending restrictions. Make sure to research the lender's requirements specific to condos. There are also usually larger down payment requirements in place.
Rental limitations – Many condominiums have restrictions on what percentage of the units can be rentals. For instance, there may be a regulation that only 10 percent of the units can be rentals. Some condos even have the stipulation that the condo has to be owner-occupied for an amount of time before it can even be considered for a rental. These would both be negatives if you were planning on purchasing as a rental property.
Home Owner's Association (HOA)– The HOA makes the rules for the property. Again, this can be problematic if you are planning on purchasing a condo as a rental property.
Restrictions can include:
Pet restrictions.
Inconvenient parking rules.
Fines if you are not following the rules of the HOA.
Owner occupancy requirements.
Limitations on work you can do on your property.
Can impose assessments where tenants will have to fund significant improvements, above and beyond what you are paying for the HOA fee.
Don't hold their value – Condos generally do not hold their value or appreciate like single-family homes. They can also be harder to resell than a single-family property, which presents a problem if you are purchasing as an investment.
Other considerations – in addition to the above items, these are additional factors that apply to condominiums:

Look at the financial history and health of the building.
Does the HOA have any debts, or are there funds to make major repairs if needed?
Consider the makeup of current tenants (renters vs. owners) as this could affect resale.
Talk with residents to see if there are any well-known problems with the HOA, building or tenants.
Review the agreements and declarations for the condominiums to look for any red flags.
So is a condominium generally a good investment? I would say probably not. Are there some cases where the numbers may make sense? Sure, so don't discount it outright, but just know that it is necessary to do in-depth research, all of the condominiums rules and regulations carefully, and take a hard look at the numbers if you decide you want to invest in a condo. In many cases, there can be downfalls that you may not encounter with a single-family home investment.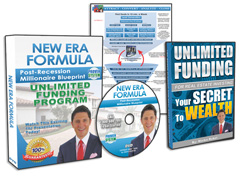 Request FREE Funding Kit and Discover How To Legally Bypass Banks And Gain Direct Access To "No-Credit-Required" Funding You Can Use To Achieve Your Financial Freedom... Start Now!