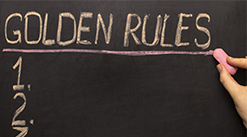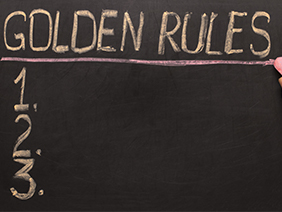 If you research real estate investing, you'll find a lot of different methods for buying real estate, with many of them assuring you that their way is the best way. I tend to think that as with anything in life, there are right and wrong ways to going about everything. When it comes to real estate, the majority of folks will tell you that the right or traditional way of buying real estate is to save a certain amount of your money for a down payment and secure a mortgage loan from a bank. I tend to think that this is not the right way for various reasons.
First of all, it can be stressful working with bank lenders to qualify for a loan. There's a lot of paperwork involved, along with a lot of ways you must "qualify" to secure a loan. There's also plenty of questions asked about your credit score, credit history, loan history, debt to income ratios, child support payments, and more. If your credit score is on the lower end, you can be denied. If your income to debt ratio is pretty lopsided, you're rejected.
Then there's the interest rate, which could cost you a lot of money over a 20- or 30-year loan period, as well as putting your assets at risk.
This is why I teach my 3 Golden Rules for real estate investing, as follows.
Refrain from writing large checks. Why? You don't need to, and that's a great reason!
Don't use your own Why should you use your own credit when there's a way you can use the existing financing on a property? With my Unlimited Funding strategy, you don't have to go to the bank with your money or your credit history.
Always be honest, ethical, and legal. I always teach students only to make promises they can keep. In other words, don't make promises you can't keep. Always be honest, ethical, and run your business legally.
These 3 Golden Rules are something to learn and honor as you continue your career as a real estate investor. This way, you're not having to contend with banks, mortgages, or hearing "no" as an answer to a loan application. When you use my Unlimited Funding strategies, you're dealing with sellers face-to-face, helping them offload a property they're needing to get free from and getting yourself a great piece of real estate at a discounted price.
And, you don't have to write any large checks, use your credit, and your assets will not be jeopardy. Follow my 3 Golden Rules for investing and watch how your business (and savings) will grow in mighty ways. Not sure about the Unlimited Funding strategies? Be sure to request a FREE Funding Kit and begin your journey toward financial freedom today.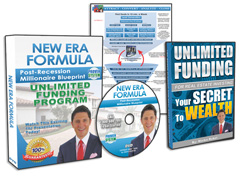 Request FREE Funding Kit and Discover How To Legally Bypass Banks And Gain Direct Access To "No-Credit-Required" Funding You Can Use To Achieve Your Financial Freedom... Start Now!