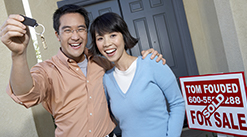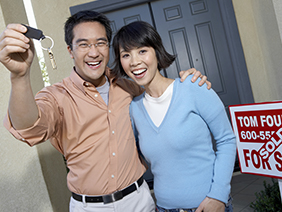 When you're selling a home, you want it to sell fast. And, to sell quickly, it'll help you to know what potential homeowners desire in a home. As people walk through the house, see that they're on the lookout for certain things. As a seller, it'll help you to know just what they're looking for.
The following are things that potential homeowners will be on the lookout for as they view your property:
> Clean home. When someone steps into your home, they want to notice how clean it is. If it's dirty, it could cause people to become disinterested really quick. In fact, cleanliness is such an important factor that some realtors won't agree to show a house until the sellers have cleaned it, so it's presentable. Before you show the home, go through every room and clean it thoroughly. Clean inside the cabinets, steam clean the carpets if they're dirty, be sure the bathroom is spotless, and scrub the nooks and crannies. If you don't want to clean it yourself, hire a professional cleaner.
> Nice aroma. Potential home buyers want to walk into your home and smell something good. If your home has a foul odor, people will notice and it might be enough to turn them away. Maybe it's the smell of old grease after years of someone cooking bacon in the kitchen. Or a previous owner who had a cat that didn't like the litter box. Take the time to take care of any foul smells by airing out the home, cleaning anything that needs cleaning, and taking advantage of air fresheners or essential oil diffusers. Also, if there are things like ashtrays, litter boxes, or pet bowls, remove them before the homebuyers arrive. Just the site of such things can be a turn off for some people.
> No Clutter. Now if the home is vacant, you don't have to worry about clutter. But if you or tenants are currently living there, and there's clutter, it can be an instant turn off. Go through each room and see what's there that doesn't need to be there. Pack up items that aren't necessary and put family photos away as well, as they can become a distraction. Clear countertops in the kitchen and bathroom, giving the home a clean, well-kept, minimalist look. Sometimes less is more.
> New fixtures. Homebuyers will love to see new fixtures. Look at all the fixtures and replace the old ones with new. Old fixtures can cause a home to feel old, while new ones are more attractive and make the place feel newer. If the budget is limited, head to the second-hand stores and look for attractive fixtures for a fraction of the cost of new ones.
> New paint/no wallpaper. New paint in the home is something potential homebuyers love to see. Go with a neutral color and do a good job. If there's old wallpaper, take the time to scrape off that wallpaper and paint the walls. It might cost you some elbow grease, but potential homebuyers will appreciate the effort, as they certainly don't want to think about having to scrape it.
> Great curb appeal. Curb appeal matters! Mow the yard, trim the hedges, get all garbage out of the yard, power wash the home and driveway, and fix anything that needs to be fixed outside. You want people who come to view the house to be "wowed" with how wonderful the outside of the home and yard looks. If you can't do this, hire someone else to do it for you.
Now that you know a bit more about what potential homebuyers desire, take the time to follow up on these tips. The time and effort will be well worth it because your home is apt to sell much faster.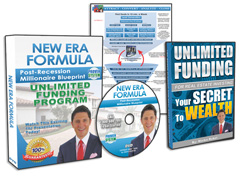 Request FREE Funding Kit and Discover How To Legally Bypass Banks And Gain Direct Access To "No-Credit-Required" Funding You Can Use To Achieve Your Financial Freedom... Start Now!