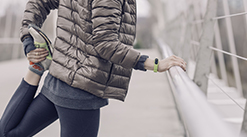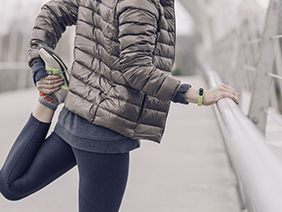 Eating right, exercising, and making other healthy decisions can help you have more energy and feel better every day. Finding time to make healthy choices can be challenging, but the following ideas will work for you no matter what your schedule looks like.
As a disclaimer, be sure to speak to your doctor or health care professional before starting a new eating regimen or starting an exercise program.
Learn Exercises You Can Do Anywhere
Fitness is important whether you want to lose weight or just maintain your health. You want to find exercises you can do anytime and anywhere.
Look for exercises that use your body as resistance. Push-ups, crunches, planks, and squats are all exercises you can do in a hotel room, your bedroom or anywhere else. If you want to fit in a little cardio, you can go running, do jumping jacks or jump rope to get your heart rate up.
Keep Healthy Snacks on Hand
Keep some healthy snacks at hand. Jerky, nuts, and dried fruit are good choices when you want something that will give you energy.
You should also keep a list of better food options when you need to hit a drive-through. While McDonald's and Burger King may not be the best choices for a healthy diet, they do have menu options that are more nutritious.
Take Breaks
Stress is one of the worst culprits for poor health. You need to get away from things that cause stress at least occasionally. Book an appointment for a massage or take a walk after lunch.
You can even get an adult coloring book or watch funny videos on YouTube. Let your mind have a break from responsibility and worry even if it's only for five minutes. Call up a friend that you haven't seen in a while to give a boost to your day. Your stress relievers don't have to last long; even a few minutes can be enough to re-energize you. Remember old hobbies you once enjoyed and get back into those interests in your free time. It can help you relax your body and your mind.
Drink Water
Instead of ordering or buying a soda, get water. When you drink more water, you'll notice more energy. You'll look and feel better, and you may even sleep better. Water is one of the most important and most neglected nutrients, so make a conscious effort to drink more every day no matter how busy you are.
Try these few tips to help you stay healthy and feel better even when your schedule has gone crazy. You'll notice a difference in just a few days of incorporating these habits into your life.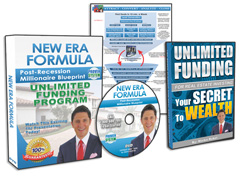 Request FREE Funding Kit and Discover How To Legally Bypass Banks And Gain Direct Access To "No-Credit-Required" Funding You Can Use To Achieve Your Financial Freedom... Start Now!