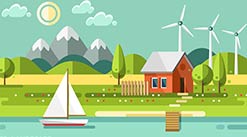 According to a report from the National Association of Realtors, in 2014, vacation homes were in major demand, making up 21% of all home sales. This beats the previous record held in 2003 and is 57% higher than 2013. Much of this has to do with the stock market's strong performance. The top 10% of earners are feeling financially confident enough to buy a second home.
On average, second-home buyers have a household income of $95,000, with nearly 60% of them having two income earners. The most popular location for a vacation home was the beach, which likely doesn't come as a surprise for anyone. Furthermore, nearly 55% of all vacation properties purchased were single-family homes. While it may be a seller's market with high prices for primary residences, the average price for vacation homes was actually lower than 2013, coming in at $150,000.
While investment and vacation purchases typically move in the same direction, recently people have been purchasing homes as investments instead of strictly investing. Another reason for the surge are the Baby Boomers transitioning into retirement. Many who are buying second homes plan to make them their primary residence and eventually selling their other home a few years down the road.
This is just another reason why investing in a second home is a great opportunity right now! You can either use it to generate rental income or use it as a vacation home. Either way, a second property makes a great investment.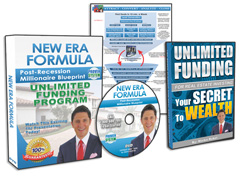 Request FREE Funding Kit and Discover How To Legally Bypass Banks And Gain Direct Access To "No-Credit-Required" Funding You Can Use To Achieve Your Financial Freedom... Start Now!