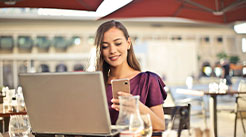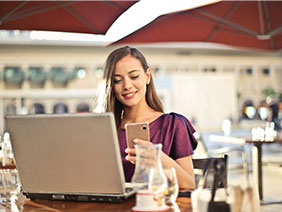 Be careful of saying the word "should" a lot.
I should start exercising.
I should put more time into marketing.
I should make the leap into full-time real estate investing.
And so on.
Do you feel as if you overuse the word "should"?
"Shoulds" don't necessarily get you anywhere. When you're saying "should", you have a good intention – and that's important. Intentions are definitely important. However, if you just go around saying, "I should….", then you're not going to get very far.
Turn your "shoulds" into "musts"
What if you turned your "shoulds" into "musts"?
Think about what could happen if you change your "shoulds" into "musts". Rather than go around saying, "I should start exercising", you say, "I must start exercising!" Or rather than saying, "I should launch my own business", you say, "I must launch my own business!"
Do you feel the difference?
When you "must" do something, you don't leave any wiggle room. You know that it's something you HAVE to do. You skip the excuses and you get moving. You take action.
I've seen this happen plenty of times. When someone takes their intent and puts their focus and action to it, things get done. Career changes are made. More money is made. Extra weight is lost. Entrepreneurship is accomplished.
Behavior will change when we go around saying, "I must!"
What are some things you're wanting to change, but you've been saying "should" instead of "must?" Here are some common things people tend to work on:
I should eat healthier.
I should stop smoking.
I should spend more time studying ways to increase my earning potential.
I should stop wasting so much time in the evenings.
I should make that career move.
I should save more money.
I should get organized.
I should treat my spouse better – even spoil them!
I should spend more time with my loved ones.
Do any of these ring a bell?
Take some time to think about what your "should" list is. Then, write down those things you want to turn into "musts". Put that piece of paper in a location where you'll see it frequently, so you'll remember that you're on a mission to manifest those things. You're not just thinking about making them a reality – you're actually manifesting them because you must!
It always helps to motivate yourself daily too, in a way that works for you. For some people, that's listening to a podcast on the way to work. For others, it's reading something motivational every morning or evening. It could be attending a workshop, watching motivational videos, meeting with someone who always fires you up, and so on. Do what works for you and fuels your passions!
I believe in you. Now, keep on creating the kind of lifestyle you desire; the kind of lifestyle that you MUST have. And, enjoy it!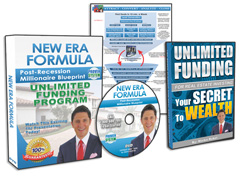 Request FREE Funding Kit and Discover How To Legally Bypass Banks And Gain Direct Access To "No-Credit-Required" Funding You Can Use To Achieve Your Financial Freedom... Start Now!