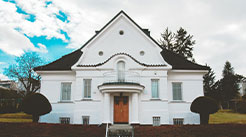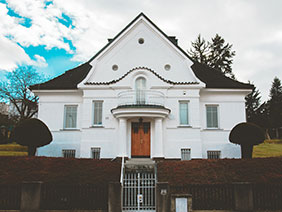 Just because homes are in the same neighborhood does not mean they are created equal. Learning how to analyze comparable properties effectively can ensure that you have all of the information you need to sit down with a seller to buy their home and to develop a profitable exit strategy.
The Basics
Evaluating comparable properties is an art, not a science. However, there are some guidelines I use in my methods that can help you figure out what a property is worth based on comparable sales. You are ultimately doing your own appraisal of the home.
Recent sales – properties you are comparing should be homes sold within the last three to six months.
Square footage – this is the most important comparable factor. The homes you look at should be +/- 25 percent of the square footage of the home you are valuing.
Improvements made – have there been upgrades or improvements made to the home recently that sets it apart from others in the neighborhood?
Proximity – the comparable homes should be in the same neighborhood, or within two to five miles.
Physical condition – does the home need a lot of work? Are there a lot of repairs that need to be made?
Features/amenities – a home may be similar inside, but if there is a favorable amenity, like a water view, it can boost the value.
Age disparity – Stay within a five-year spread, higher or lower. A home built in 1961 will most likely have outdated plumbing or may need electrical updates compared to a home built in 2000.
Current listings – while this will not help you determine comparable pricing, it can give you an idea of the competition you may face when selling the home.
These are just a few of the main factors to consider when comparing properties. I have a Property Value Assessment Form in the Foreclosure Investing Mastery course that can help guide you through coming to an accurate market value of a property you are looking at buying.
Where to Find the Data
There are many ways to find information about comparable properties. Some of these include:
The Multiple Listing Service (MLS) is a tool that can be used to find comparable properties. To gain access to the MLS, you will need to form a friendly working relationship with local realtors. However, the MLS might not include all of the information you need and might not include homes sold by owner or foreclosure auctions.
Subscribe to national data services like Real Data or Data Quick. While these services give accurate information, they can be costly.
Our ProfitGrabber Pro software offers a comprehensive system to find comparable properties with an integrated Ultimate Data Source. This tends to be the best solution, as it is affordable and is coupled with all of the other features of the program like marketing tools and access to foreclosure lists, among others.
To learn more about comparing properties, and how to become a successful real estate investor using my proven methods, the best tools are our Foreclosure Investing Mastery and the free Unlimited Funding Program.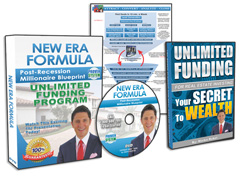 Request FREE Funding Kit and Discover How To Legally Bypass Banks And Gain Direct Access To "No-Credit-Required" Funding You Can Use To Achieve Your Financial Freedom... Start Now!