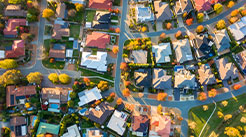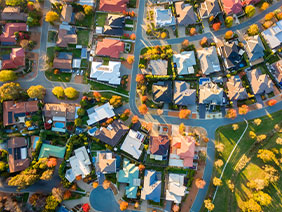 Getting good at researching real estate property values will come in handy as an investor for multiple reasons. As you continue to target motivated sellers, you'll certainly find yourself crunching numbers to see if their home will ultimately bring you some profit. Knowing how to research and determine an accurate home value will help you know what homes to take on and which ones to walk away from.
The World of Comps
Getting good at determining accurate home values will require you to learn about comps, or comparable sales. A comp is simply another home of similar size, lot, etc. in the same area as a home that has sold recently. It could be the home next door, a home down the street, or a few blocks away, but proximity is important. Appraisers tend to look at three comps in the area that have been sold within the last few months.
Determining House Value
New real estate investors can get a little nervous thinking that they can determine the value of a home accurately. However, just a little bit of research and homework can get you an accurate home value or a value pretty close to what an appraiser would get. Good news is that you're not solely on your own in determining the number, as there are some online sites that will provide you with some valuable information.
Coming Up With Comps
To create our own comps, first go and take a look at the property. Take note of things like:
The condition
Square footage
How many bedrooms? Baths?
Age
Amenities
Lot size
Neighborhood
Quality of local schools
Proximity to shops or parks
Look at the condition and age of the kitchen and bathrooms. Are they older or updated? What kind of appliances? See, there are certain features that will make one property worth more or less, so learn what features people look for and like in a property – as well as what they don't like.
Online County Website
Getting familiar with an online county database can also help you learn valuable information when coming up with comps. Go to the local assessor's office or check out your county website and input the property address to get public information. You can also find the last time the property was sold and for how much.
If you're working with a realtor or you know a realtor that will help you out, you can have them pull comps for you as well. Check to see what neighboring homes of similar condition and age have sold for in the last few months. You'd be surprised at how a little bit of detective work can furnish you with valuable information.
In my courses, I go into greater detail about how you can determine comps and formulate a highly accurate property value. This is very important as you continue to seek distressed homes for discounted prices. You want your numbers to be as accurate as possible, so in the end, you're making a nice profit, and you're helping distressed sellers offload their home quickly.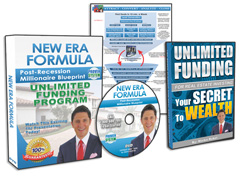 Request FREE Funding Kit and Discover How To Legally Bypass Banks And Gain Direct Access To "No-Credit-Required" Funding You Can Use To Achieve Your Financial Freedom... Start Now!