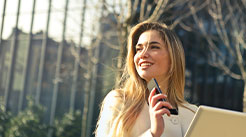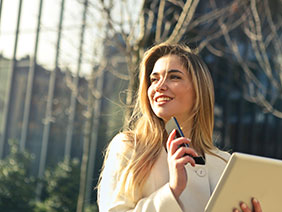 In any business, credibility is important and can either make you or break you. Real estate investing is no exception. Success is more apt to come your way when you focus on things that make you and your business credible.
To be credible means that you are trustworthy, reliable, and you do what you say you're going to do. If others find you credible, they're much more likely to do business with you. And, once they have a positive experience with you, they're apt to tell their friends and family about you, which adds to your credibility.
The following are some great tips to build your business's credibility:
Get Published – You want to get your name out there, so if you can get someone to write an article about you and/or your business that will certainly boost your credibility. You can aim for a printed newspaper, as well as online publications.
Join the Better Business Bureau – Don't hesitate to join the BBB, as many people check there before working with people. By joining, you'll be able to use their logo on your website and materials, and that will help you build your credibility.
Use a Credibility Kit – When you sign up for my courses or pieces of training, you are given a credibility kit that will have valuable evidence of your credibility. When you sit down with your prospects, you'll be able to go over this credibility kit with them.
Be Trustable – To build credibility, you have to be trustable. If you say you're going to do something, follow through. People are drawn to those they feel they can trust, so be sure you're a person of your word and don't make promises you can't keep.
Be Authentic – To be authentic means to be real or transparent. You want to be genuine in all your endeavors, as people truly want to be able to work with someone who is strong enough to be vulnerable when necessary, as well as authentic. One reason is that when you're authentic, it gives others permission to be authentic as well, and that goes a long way with people.
Own Your Mistakes – You might make mistakes or you might not. If you do, own them. Be accountable. And, if you're not sure of something or don't have an answer, be honest and then go and find the answer.
Consistently Follow Through – Consistency is important when building your credibility. Whether it's your marketing, emails, phone calls, or follow-ups, be consistent with your attitude and actions.
Have Values – Do a little bit of inner digging to learn what your morals and values are. Then, stand up for them in a respectful way. There are too many business people out there throwing values out the window for a quick buck. Don't be that kind of person. If you want to boost your credibility, have some conviction about your values and beliefs, and spread those positive qualities around freely. Bet and believe people will notice.
Building credibility takes time and patience, but it is possible. It's also worth it. Use these tips as you continue to build yours.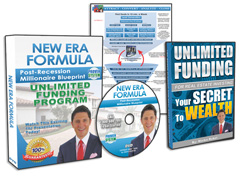 Request FREE Funding Kit and Discover How To Legally Bypass Banks And Gain Direct Access To "No-Credit-Required" Funding You Can Use To Achieve Your Financial Freedom... Start Now!