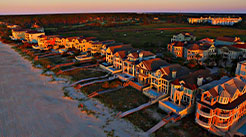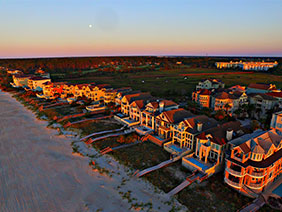 There are plenty of real estate investors out there that will tell you that location doesn't matter when it comes to buying investment properties, but I tend to believe differently. Whether you're wholesaling, fixing and flipping, buying short sales, foreclosures, or purchasing using our Niche2Wealth strategy, location matters.
Let's take wholesaling, for example. Does the location of the initial buy for the wholesaler matter? Yes, it does. Even if the wholesaler gets a good deal below market value, will it still be a good deal when the investor buys the property and has to rehab it? Will it hold its weight in market value once all is said and done? Is it desirable? Will the investor be able to sell it easily? Or is it in a part of town that's not safe? Poverty stricken? Poor school system?
The same questions can be asked whether it's a wholesale property, lease option, short sale, and so on. The end buyer will prefer the property to be in a desirable location that will hold a decent market value and have the chance to get under contract quickly.
Real Estate Investment Location Matters
If you're using our Niche2Wealth strategy, then you may already know that I teach that location matters. I advise my students to seek properties that will appeal to solid renters that will ultimately want to purchase the home with a lease option. If the home is in a location that's not really desirable, you may end up with tenants that aren't so qualified to purchase the home – or take care of it.
There's a big difference in purchasing a home for $40K and $140K, even when you make essentially the same amount of profit from both. The higher priced home is likely in a better and more desirable location, which means you're more likely to get better qualified folks in there with the ability to purchase the home with a lease-option deal. Lower priced homes are more likely to end up attracting not-so-reliable tenants and you may end up having to evict them.
And, you're probably not wanting to have to continually check up on tenants to make sure they're keeping the yard up or taking care of the home.
Keep the Small and Big Picture in Mind
Regarding location, keep the small and big picture in mind. You want to do your due diligence and research the big things like area economics, job growth, and price/rent ratio. But you also want to look at the smaller location criteria, like crime rate, school districts, convenience, neighborhood, comps, desirability, and so on.
I've purchased many high-quality homes that are desirable to those in an income bracket who are eager, willing, and creditworthy to purchase the home via lease option within a year or two upon signing the deal. They get a nice home in a great location with attractive features and I get cash flow, and then a nice sized check at closing time.
So, as you continue your real estate investing journey, remember that regardless of what you're investing in, location does matter.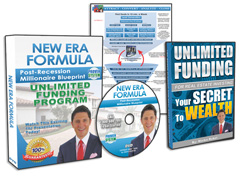 Request FREE Funding Kit and Discover How To Legally Bypass Banks And Gain Direct Access To "No-Credit-Required" Funding You Can Use To Achieve Your Financial Freedom... Start Now!