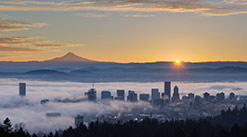 What has biker friendly cities, green scenery, craft beer, and affordable housing? Oregon. And for these reasons and more, everyone is moving there. According to a new study from United Van Lines, Oregon was the most popular city for people who moved out of state during 2014 AND 2013. In fact, 66% of all moves in Oregon were from out-of-staters.
The Pacific Northwest has been thriving for a number of years. Seattle, Los Angeles, San Francisco, San Diego…there are countless amazing cities with prime real estate. Oregon is now the up-and-coming state because it features a lot of the wonderful things people love about the Pacific Northwest, but with more affordable housing.
Within the last few years, Oregon's reputation has risen as the place to be for food, drink, culture, and a high quality of life. CNN even named Portland one of the most innovative U.S. cities due to its urban planning. Additionally, the real estate market is much more affordable compared to other major cities in the Pacific Northwest. While in California, the average home price is $432,000, the median value is just $239,000 in Oregon.
Beyond Oregon, what are other top states with a population influx? South Carolina, North Carolina, Florida, and Vermont. And if you're wondering what states everyone is moving out of, New Jersey and New York took home the top prize, followed by Illinois, West Virginia, and North Dakota.
Were you surprised by this study? If you could move to any state, which would you pick? Share your thoughts with a comment and share this article with your Oregon friends!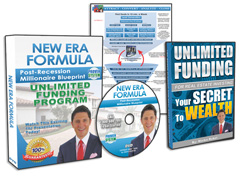 Request FREE Funding Kit and Discover How To Legally Bypass Banks And Gain Direct Access To "No-Credit-Required" Funding You Can Use To Achieve Your Financial Freedom... Start Now!