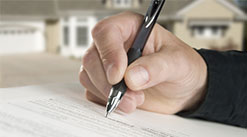 Title insurance, simply put, is a contract of indemnity. It is an insured statement of the conditions of title ownership rights to certain sundry real estate. The policy issued guarantees that the subject real estate being purchased and/or otherwise being conveyed or mortgaged is free from undisclosed liens or defects. That policy further guarantees that should there be any cloud whatsoever on the subject real estate found after the title insurance policy is issued, any such defects or hazards on the title affecting ownership rights shall be lifted and resolved or the title company issuing the policy would be liable for any loss in value to the policyholder up to the policy limits. An owner's title insurance policy is that owner's best protection against potential defects that may exist or even remain undisclosed despite a due diligent public records search. Almost always, a lender will be involved in the transaction. If a lender is involved, there will be a lender's title insurance policy issued to protect the lender's interests.
Title insurance that is customarily issued is a combination of a lender's policy and a borrower's policy. If a mortgage loan is taken out, that lender will require the borrower to buy it, as a mortgagee's policy, for the lender's protection, indemnifying the lender for any legal defense costs that may be incurred from any cloud on the title protecting the lender's interests. That same lender generally will require the borrower to buy his or her owner's policy as well to further indemnify the lender's collateral. Owner and lender title insurance policies are not the same. A lender policy provides different coverage than that of an owner's policy and the insured under a lender policy is the named lender not the property owner.
Even if not required by the lender, any purchaser of real estate would be exceedingly foolish not to seek title protection of his or her interests as well. For the borrower, almost always having already purchased the lender's policy to secure the loan, to acquire an owner's title insurance policy at a minimal investment for the protection afforded is a "no brainer". Keep in mind that if there is a complete failure of title, it becomes the responsibility of the title insurer to cure any defects in title should a claim arise after closing.
Both policies are necessary. No title search, no matter how due diligent the effort, no matter how thorough and complete, is ever 100% infallible. If there ever comes a claim and there is a lender's policy in place, that policy steps in to protect the lender's interests, defend any claims raised, resolve any cloud, or reimburse any lender for what the borrower may owe on the mortgage. An owner's policy will protect the owner up to whatever might be the policy limits.
Never ever underestimate the value of having title insurance. No matter the due diligence and dedication that may be employed with a title examination and search, hidden defects and hazards can emerge after closing, some very unexpected, unpleasant, and expensive. Title insurance is that fire wall shielding the policy holders against covered hazards, all for a one-time charge paid at closing. For that one-time premium, the title insurer agrees to reimburse the policy holder for covered losses that may be suffered due to undetected defects that existed prior to the policy issue date up to the policy limits.
Title insurers will always perform a preliminary title search before a title policy is issued. That preliminary search is a due diligent public records search all done prior to a policy issuance. The title insurer will then issue a preliminary title report, also referred to as a title insurance commitment, commitment of title, or an encumbrance report, putting all parties to the transaction on notice if there is a title issue or cloud that needs to be addressed or resolved prior to closing. If gives all parties, the option to address any problem and resolve it or walk away. If such a hazard is reported, the borrower need not act to correct the title defect. As the borrower is promised clear title, it is the problem for the seller to resolve or there is no sale.
No real estate investor should ever underestimate the importance of title insurance. Whether buying or selling, offering or being offered clear title as a condition precedent to closing on certain real estate is good business for all. Title insurance is crucial to insuring that clear title.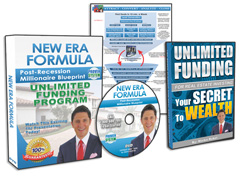 Request FREE Funding Kit and Discover How To Legally Bypass Banks And Gain Direct Access To "No-Credit-Required" Funding You Can Use To Achieve Your Financial Freedom... Start Now!