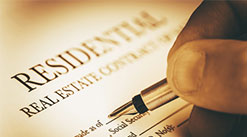 Having real estate investor success is keyed by numbers of factors, one of which, often inadequately considered, are the residential closing timelines. Respecting that timeline is "how you get to the money" effectively. Having the appreciation of the timeline a buyer is likely to face, allows you to remain in control of what you need to do and aware of what all parties are contending with on their journey to the closing table. Typically, that timeline if lender financing is sought, will extend some 45-60 days out. As an investor seller, will observe much of that timeline if not in the control of the buyer remains within the circumstances, choices, action, or inaction of the buyer. Sometimes the buyer will employ the services of a realtor, sometimes they will deal directly with the investor seller. A lot will depend upon the buyer's financing choices and expectations of what is expected of them by their lender choice. For an investor buyer, the operative timeline may be significantly shortened with a cash or cash and seller financed offer.
The best way to consider timelines is to work from the closing timelines of the traditional end buyer, then adjust accordingly as circumstances may dictate. So, the investor buyer should be prepared to adjust any timelines accordingly.
A traditional timeline encompasses four phases often with timelines that run concurrently. There is the writing of and presentation of the offer, negotiating and acceptance of an offer, the inspection/repair resolution phase, and the escrow/closing phase.
The initial phase of writing and presenting the offer is always in large measure a function of your game planning and exit strategy. Such an offer may have several components to it. Investor buyers will often offer a multifaceted offer with a low-ball cash component along with variations of cash and seller financing as well. The investor buyer may present an offer with an assignment clause with his or her name and /or assigns. In whose or what name, should the offer be tendered in and what form should be employed, such as using a land trust, is another consideration.
What contingency clauses need be employed must be ascertained?  Every offer should have an inspection contingency. Inspections are optional but highly recommended. They are absolutely crucial in detecting hidden problems and it serves to make sure you are getting the right deal. It can and usually is a great negotiating tool to get things repaired or to gain a price reduction. Often a two-week timeline occurring while the negotiation phase is being handled, dealing with counters and acceptance. That is when the purchase and sales agreement is finalized, sometimes with an addendum of repairs provided as well. The agreement will cover what is included in the purchase, setting the closing date, and the moving date, if applicable. There will be a financing contingency if financing is sought. There can be other investor friendly contingencies such as a partnership approval clause but those lesser contingencies sometimes blow deals up, are deemed weasel clauses, and are often frowned upon as unnecessary.
Earnest money down will be part of the offer, ideally with an investor buyer having a due upon contingency release. Traditional end buyers will have $1,000.00 or larger down payments to contend with.
Buyers seeking financing will be completing their mortgage application by the close of the inspection period. It is customary for a buyer to receive final loan approval 25-45 days from the time the mortgage application is completed. During this time frame, all lender requirements will be checked off and completed including buyer financials and surveys as may be needed. An appraisal and title search will be ordered. When all is satisfactorily completed, the loan is submitted to underwriting for final approval, followed by the loan being cleared to close.
During the accepted offer phase, there will be additional paperwork with the delivery of seller disclosures, a termite and pest report, lead based paint disclosures, with the delivery of additional addendums, particularly if the buyer has a realtor.
By the time the buyer has been fully approved as a borrower, the seller should have resolved all inspection issues and title defects that may have been detected, and if applicable, the utilities may be turned on.
The escrow/lending phase will commence when the earnest money is escrowed. The title company will provide a preliminary title report, a water hazard report, if applicable, the HUD 1 settlement sheet, executed by both the seller and buyer. There will be a final walk through by the buyer.
Clear to close signifies the buyer is ready to close with everything in place, including the firm closing date. The closing package is ready to be signed. The close then typically takes place 45-60 days from the presentation of the first offer. For investors paying cash, that time frame is likely to be shortened, sometime considerably so.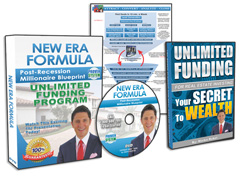 Request FREE Funding Kit and Discover How To Legally Bypass Banks And Gain Direct Access To "No-Credit-Required" Funding You Can Use To Achieve Your Financial Freedom... Start Now!