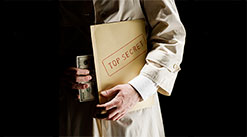 Hey Guys, Marko Here!
I was recalling my start up days. I vividly remember I would get into my car and drive around neighborhoods in search of homes that were up for sale. This is the logical way any investor would go about searching deals. But, it cost me so much of my time and effort that it did not justify my returns. It took me a lot of experimenting to learn the real secret to finding real estate deals and mind you, I am talking about good deals; deals that would pay me almost double of my investment in time, money and effort.
So, this week I have decided to guide you on the varied strategies of finding a good real estate deal. However, before that I want to discuss what I mean by a good real estate deal.
As a matter of fact, the term "good deal" is a subjective one. For many, it could mean getting a property below market value, for others on favorable terms while some might consider a deal good if it is a property in a good location. For a few, it might also have to do with having available lucrative options concerning the financing standpoint. According to me, a good real estate deal is one that possesses all of the above factors. It should appreciate at a good rate, have equity and have positive cash on cash return.
If I were to ask you suggestions on getting a property below its market value, the most obvious options that come to mind are fixer-uppers, bank-owned properties and short sales. Let's take the first – fixer uppers. It includes buying a home at a discounted price, rehabbing it and selling it for a profit. For instance, a property is valued at $160,000. You get it for $130,000 and spend $30,000 in repairs. $130,000 is not a good discount because if you decide not to undertake any repair work on the property, $130,000 becomes the actual market value of the property. You will not make any profit on this property unless the market appreciates. Hence, real estate deals geared towards rehabbing and flipping must be got at a good discount, almost 10%-15% less than $130,000 in this example.
The two ways you can look to get properties at amazing discounts is by scanning the market for foreclosure properties and short sales. Foreclosure properties are those held with the bank while short sales are in the possession of the seller. However, the common thread involves default in mortgage payments. Although these are good options, they have a lot of competition. Hence, being aware, building networks and contacts with resourceful persons is the only way to get notified on their availability.
I would advise you to look for motivated sellers. Motivated sellers are sellers with a reason to sell and less time to sell. Therefore, they offer a good chance to get a property at a steep discount. You might also want to conduct a check into the real estate market to find out about those houses that have been on the market for a very long time. They might sell cheaper.
Look for off market properties. Off market properties are those properties that are not listed. The advantage is that there are no middlemen; it is a direct transaction between the seller and the buyer. Also, there is less competition and therefore you stand a chance to negotiate.
Marketing yourself is another way to learn about good real estate deals.  You can let people know that you are interested in buying homes by sending out direct mails, postcards, pasting bills or even by word-of-mouth.  Check out real estate ad and try responding to them.
Above all, if you can manage to get a property using creative financing, there is nothing like it. The reason is because creative financing helps you bypass financial barriers; you can buy property with a bad credit score and with putting down very little of your own money.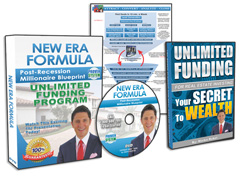 Request FREE Funding Kit and Discover How To Legally Bypass Banks And Gain Direct Access To "No-Credit-Required" Funding You Can Use To Achieve Your Financial Freedom... Start Now!